6-Day Soul-Paradise Retreat
within the warm embrace of beautiful Bali
Longing for exquisite self-care in a tropical oasis
on the Island of the Gods?

Picture yourself within magical Bali,
where mindfulness, healing & adventure intertwine.
Connect with like-minded souls, creating memories that uplift and inspire you.
Release the old, gain a peaceful mind, nourish your heart & set your soul free!
Join us now!
January 22 – 27
March 18 – 23
May 13 – 18
July 8 – 13
YogaUnion Bali challenges the status quo.
We learn, re-learn, break old patterns & grow.
We are present and aware.
We support each other.
We rise together.
Building unbreakable bonds—
we're an ever-growing community.
We are a family – a Union.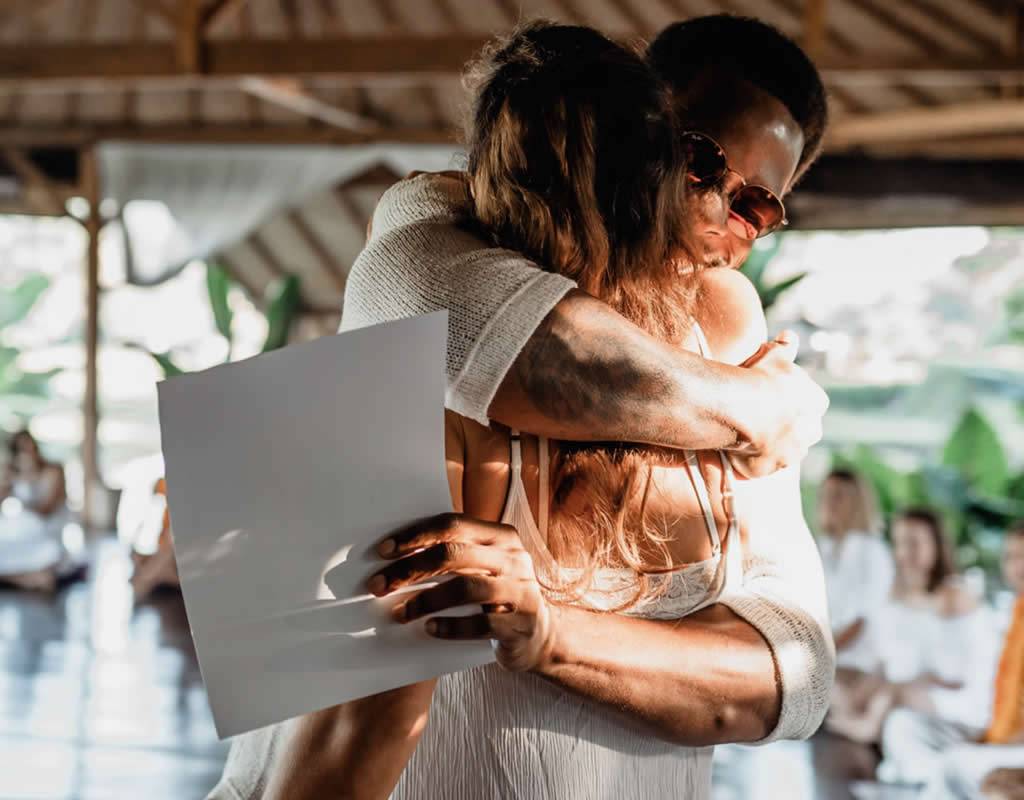 6-Day Soul-Paradise Retreat
within the warm embrace of beautiful Bali
Ready to embrace an adventure with self?
Join us in the most enchanting, welcoming, culturally vibrant & deeply spiritual places on earth!
Treat your holistic self to a 6-Day Soul-Paradise Retreat within the warm embrace of beautiful Bali.
Whether you want to come alone, with a friend, or a loved one— come as you are & live life as it was meant to be, in tune with your whole being, with a sense of ease & curiosity!
This retreat is a union of self-care, inner-healing, connection & adventure.
You'll experience mindful practices, healing sessions & wellness – as well as discovering the culture & enchanting beauty of Bali, where nature dances with your soul!
Run by compassionate and experienced guides and instructors, know that you'll be supported and safe
— your spirit freed to explore the new.
Snapshot:
Morning sessions
Body & breath awakening,
Guided meditation & journaling
Adventures
Virgin Beach
Sacred Water Temple
Spa Day
Mindful Nature Adventure
Late afternoon treats
Sound Healing
Balinese Dance
Yoga Nidra Rejuvenation
Connection Workshop
Mind, Body, Soul Balancing
What's included?
 5 nights accommodation
2 vegetarian meals a day (breakfast & dinner)
Daily morning meditations
Daily excursions & adventures
Daily healing workshops
Balinese massage
Transportation to & from airport and between activities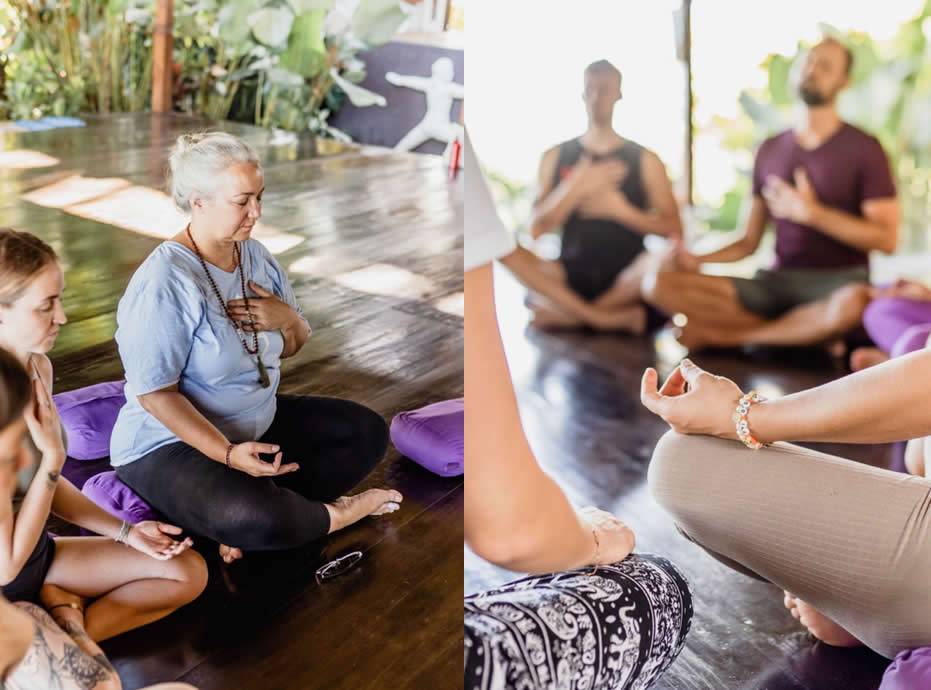 THE PROGRAM
Step into a Soul-Paradise, a world nourished by the
healing ambiance of nature & community
Live in the here and now in this enchanting haven, where nature dances with your soul.
Imagine . . . waking up in a serene oasis, a tropical valley-garden within Bali's warm embrace.
Walking out to your balcony you breathe in a view of endless, calming green. The sun kisses your skin as you stroll down to the shala, with each step feeling—present, curious & excited about the day ahead.
Greeting the others . . . you practice mindful breathing, movement & relaxing, healing meditations. Releasing stress, you're grounded back home to your inner world, balanced, uplifted, connected to self, others & the beauty around you.
After a delicious breakfast together . . . we set out to explore! Where are we heading today? Each day something new: A cleansing, sacred water temple. A mindfulness adventure in nature. A pampering spa day. Relaxing sea & sun time on a white sand beach, with clear turquoise water.
Returning back to base . . . you'll enjoy a different healing treat each day. Relaxing, rejuvenating Yoga Nidra, harmonic Sound Therapy, & guided practices to provide harmony, personal insight & mind, body, soul healing.
After dinner together . . . you decide what you'd like to do! There are night markets, live music, performances, yoga, conscious dance events & healing sessions— or maybe you simply want to have a quiet evening with a new friend, or much deserved 'you time' under the stars, soaking up serenity, at your home from home oasis
— Down The Rabbit Hole Retreat Center.
At this 6-day Soul-Paradise Retreat
Come back home to your inner oasis of self-love.
Shift down a gear, decelerate, and allow yourself to fully BE.
Feel empowered & alive.
Uplift your spirit & set your soul FREE.
Let's learn, laugh, explore & create memories together, that last a lifetime.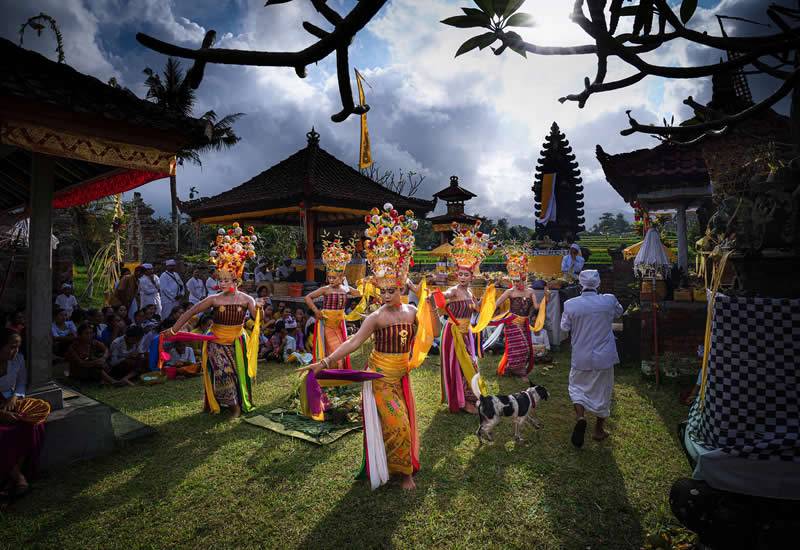 UBUD, BALI
Nestled in the heart of Bali, Ubud is a captivating hub of cultural richness & natural splendour. This easy-going place is a haven for those seeking an authentic, enriching experience.
Known for its lush, emerald rice terraces, traditional arts & vibrant spirituality, Ubud beckons travellers from across the globe to immerse themselves in its tranquil ambiance & captivating scenery.
The Balinese people's rich culture is in their storytelling, their art & crafts, sculpture, paintings,
and the hypnotic beat of Gamelan music.
At a traditional dance in an ancient temple, you can watch the dancers' eyes, hands & bodies telling legendary tales—their costumes sparkling in the moonlight.
Surrounded by rice fields, jungle, and sacred temples, Ubud offers a sanctuary for introspection and exploration. It has evolved into a thriving centre for wellness & holistic living, where ancient traditions harmoniously blend with modern life.
Ubud promises an enchanting escape that rejuvenates the mind, body, and soul— its gifts an array of treasures.
Organic Food
YogaUnion is partnered with local cuisine talents to supply the best nutrition for our guests. Organic food is plant-based vegetarian & includes tofu & soya.
Enjoy the best tastes Bali has to offer, made with local, produce, exotic fruit & superfoods such as fresh turmeric, ginger, beets, eggs, leafy greens, avocado & legumes.
There'll definitely be something new to tingle your taste buds!
✩ If you have any allergies or food intolerance, please let us know before arrival. We'll provide you with a personal alternative.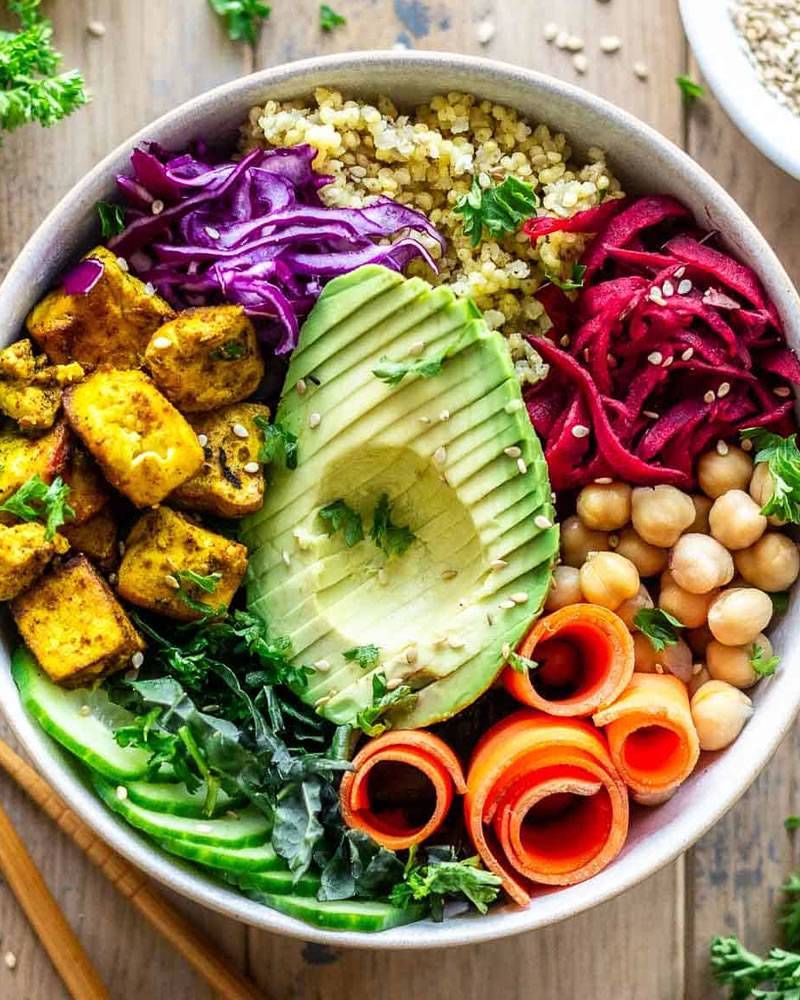 Begin the journey your soul is calling out for ~
Bali awaits you with open arms
Unfurl & explore
Come taste the space around you
Wake up your senses
Feel free and fully alive
Enjoy playfulness & adventure
Stretch into your being
And experience a more balanced,
inspired & empowered version of yourself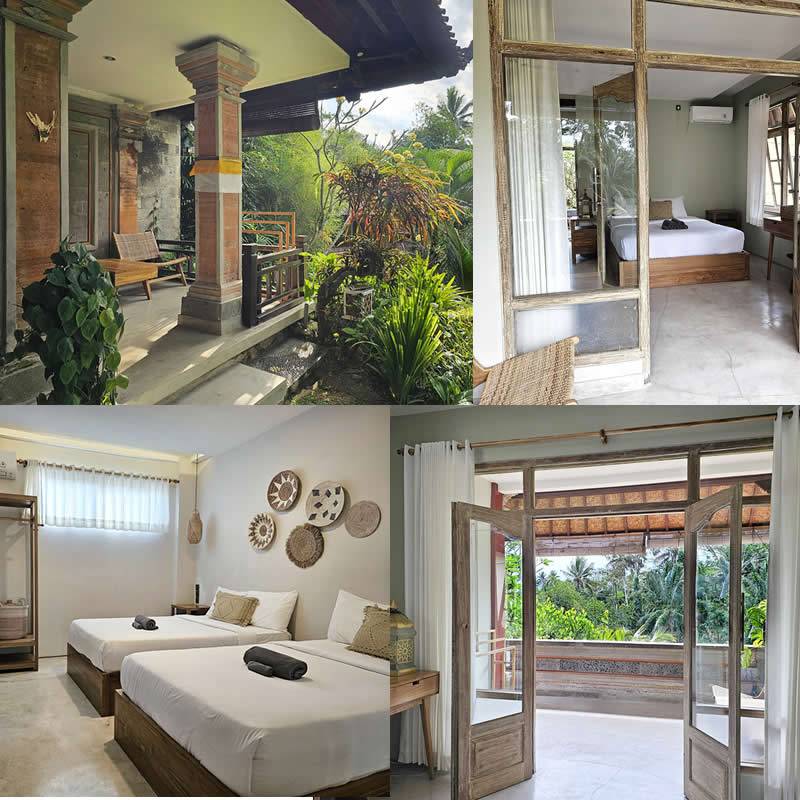 YogaUnion Water Shala (Down The Rabbit Hole)
Your home from home is Down the Rabbit Hole Retreat Center, a peaceful sanctuary, just a few minutes from Ubud's vibrant center.
Your room lies nestled within a lush, tropical valley-garden with an open air wooden shala and a river flowing below.
Picture yourself standing on your balcony, embraced within vibrant, green nature — as palm leaves filter the sun's rays & tropical birds call out to one another.
Each moment here is an invitation to tune into the magical essence of Bali.
Prices are listed in Euros (€).
All taxes according to Indonesian regulations, are included.
Flight tickets, transportation and extra activities are not included however, can be arranged via our preferred suppliers.
Want to see the whole program?
For more detailed information about our course, click on the tab below