Rebalance and Reconnect Within:
A 6-Day Yoga Retreat in Enchanting Bali
Are you yearning to unite the practice of yoga with exhilarating adventures, all within the captivating beauty of the island of Gods?
Picture yourself exploring the stunning island of Bali, delving into its rich cultural heritage, and indulging in mouthwatering cuisine, all while being part of a supportive community of like-minded individuals.
Join us now!
11 Dec 2023 – 15 Dec 2023
5 Feb 2023 – 10 Feb 2023
1 Apr 2023 – 6 Apr 2023
OUR MISSION STATEMENT
YogaUnionBali challenges the status quo.
We learn, re-learn, break old patterns and grow.
We are present and aware. We support each other. We rise all together.
Build unbreakable bonds.
We enter an ever-growing community.
We become a family, a union.
A YogaUnion.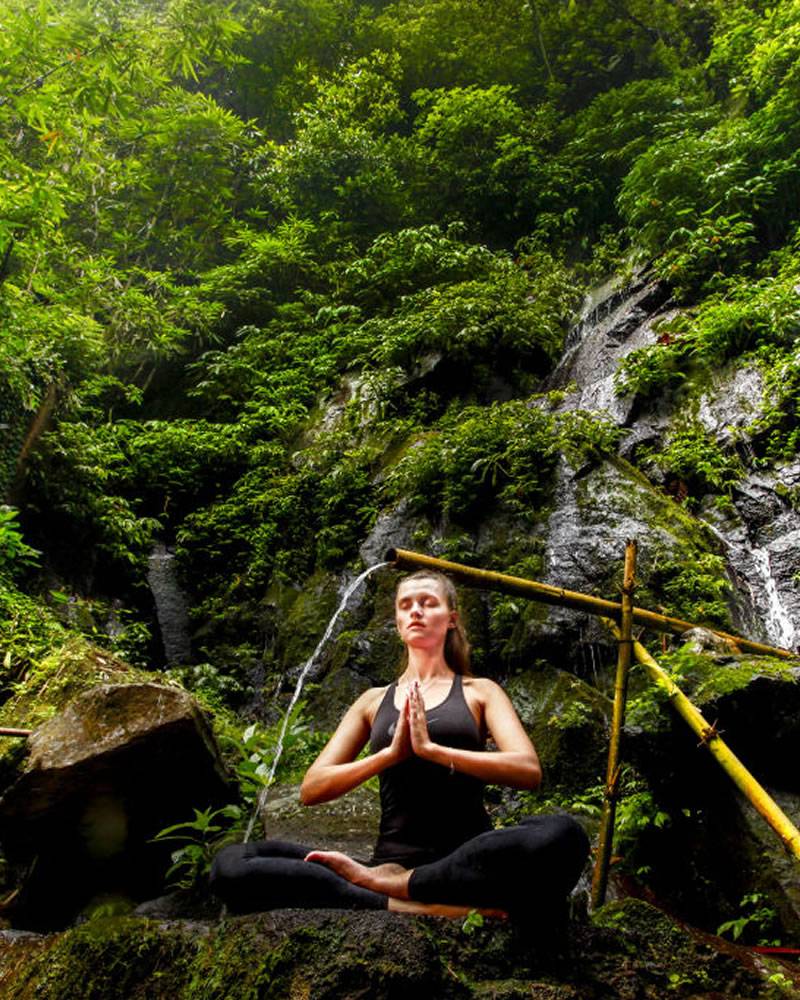 Rebalance & Reconnect Within: A 6-Day Yoga Retreat n Enchanting Bali
Step into a world of personalized rejuvenation and inner exploration with our one-of-a-kind Yoga Retreat: Rebalance & Reconnect within: a 6-day Yoga Retreat in enchanting Bali.
At this retreat we understand that each individual is unique with different needs. That's why we provide a range of options to ensure that your experience aligns perfectly with your aspirations. As you immerse yourself in Bali's beautiful natural beauty and cultural vibrancy, you'll discover the power within you to refresh your spirit.
This retreat is not just a getaway, it's a chapter in your personal story. It's an opportunity to rewrite your narrative, to find balance, reconnect with your true essene and nurture your body, mind and soul.
Snapshot:
Morning Yoga Classes: Vinyasa Yoga
Workshops: Yin, Hatha, Nidra, Ayurvedic Yoga, Meditation, Ecstatic Dance
Food: Vegetarian, Vegan
Skill level: All Levels
Location: YogaUnion Water Shala (Down The Rabbit Hole) Ubud, Bali
What's included?
5 nights accommodation
2 meals per day (breakfast and dinner)
Every morning: journaling, breathwork, yoga and/or meditation
Introduction into Ayurveda
Daily activities (pottery, temple visits etc)
Daily evening events/workshops
2x Massage a 60 Minutes
Transportations (from the airport/to the airport and between all the activities)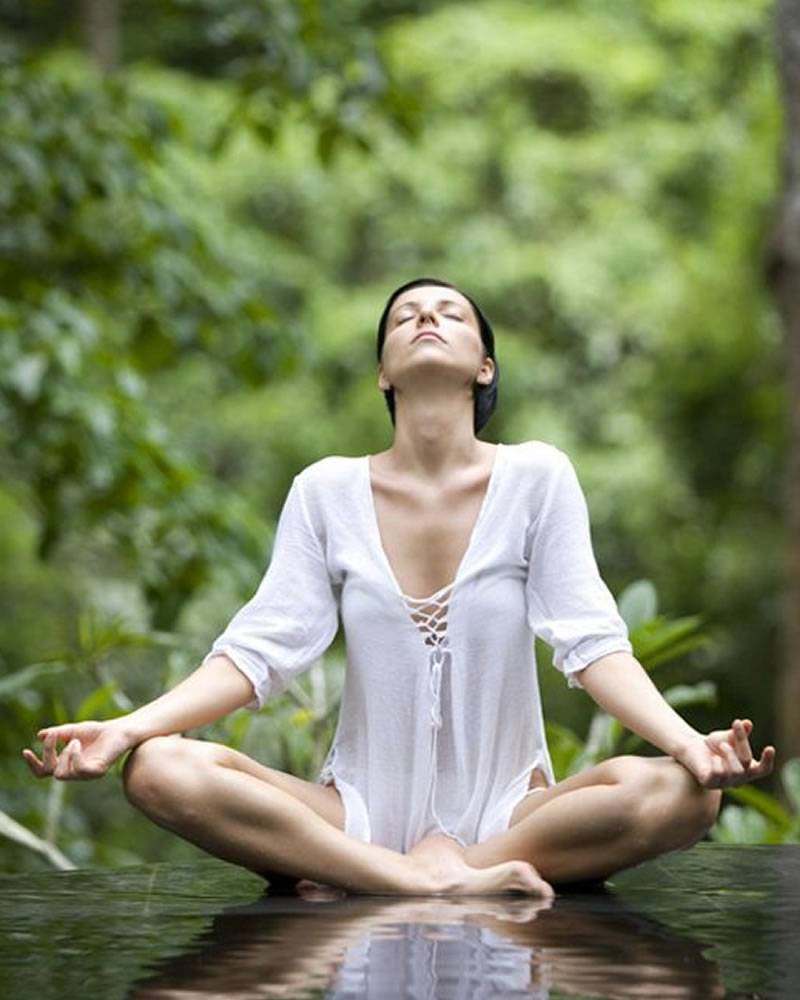 THE PROGRAM
Our immersive 6-day yoga retreat invites you to take a break for yourself, to pause the hectic world for a moment and give you the space to rebalance and reconnect to yourself and mother nature. In the middle of Bali's landscapes, you'll find serenity away from daily demands.
Led by skilled and compassionate yoga instructors, the retreat provides a bunch of different yoga styles.
Beyond the mat, you'll find a range of activities that encourage introspection and reconnection. Meditation sessions provide a space for inner reflection, helping you rediscover the peace that resides within.
Experience harmony through yoga, meditation, and reflection and dive deeper into practices that nurture not just your body but also your mind and soul.
Bali's spiritual energy creates the perfect transformative setting. Let the island's soothing ambiance guide your self-discovery journey.
YOU CAN EXPECT
Daily Mornings: We'll start our mornings with mindfulness through journaling, followed by a yoga practice with breathwork and meditation. The perfect way to start your day balanced and vitalized.
Adventures (subject to minor change when needed): Explore the lively Monkey Forest and join a rice tour led by local farmers. Rejuvenate and relax on a sun-soaked beach day and uncover the allure of the Elephant Cave and a water temple. Embrace your creative side with a pottery class.
Evening Gatherings: You'll experience the benefits of a selection of wonderful workshops to find your very own way of balancing. We start with an introduction to journaling and a beautiful full moon ceremony (depending on the moon cycle). You'll experience the deep relaxation in Yin Yoga and find balance with Hatha Yoga. Embark on a meditative journey with Yoga Nidra and dance freely and expressively in Ecstatic Dance.
Ayurveda Wisdom: Discover Ayurveda's holistic principles through an introduction into Ayurveda and get a glimpse into the concept of ayurvedic yoga.
Pampering Moments: To top up your relaxations, you'll get two 60-minute massages. Each day promises new experiences, insights, and transformative practices for your body,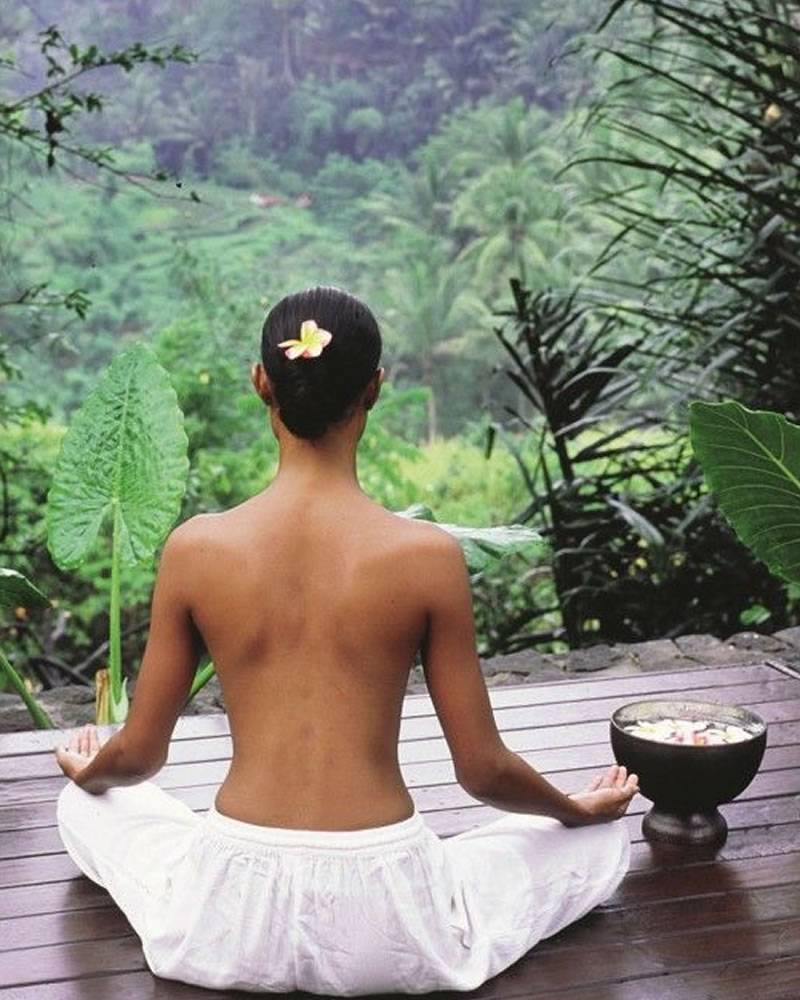 Experience deep renewal and inner harmony during our 6-day "Rebalance and Reconnect Within" yoga retreat in captivating Bali. Let the serene landscapes and transformative practices guide you on a journey of self-discovery and renewal. Join us for an unforgettable experience of wellness and connection in one of the world's most enchanting destinations.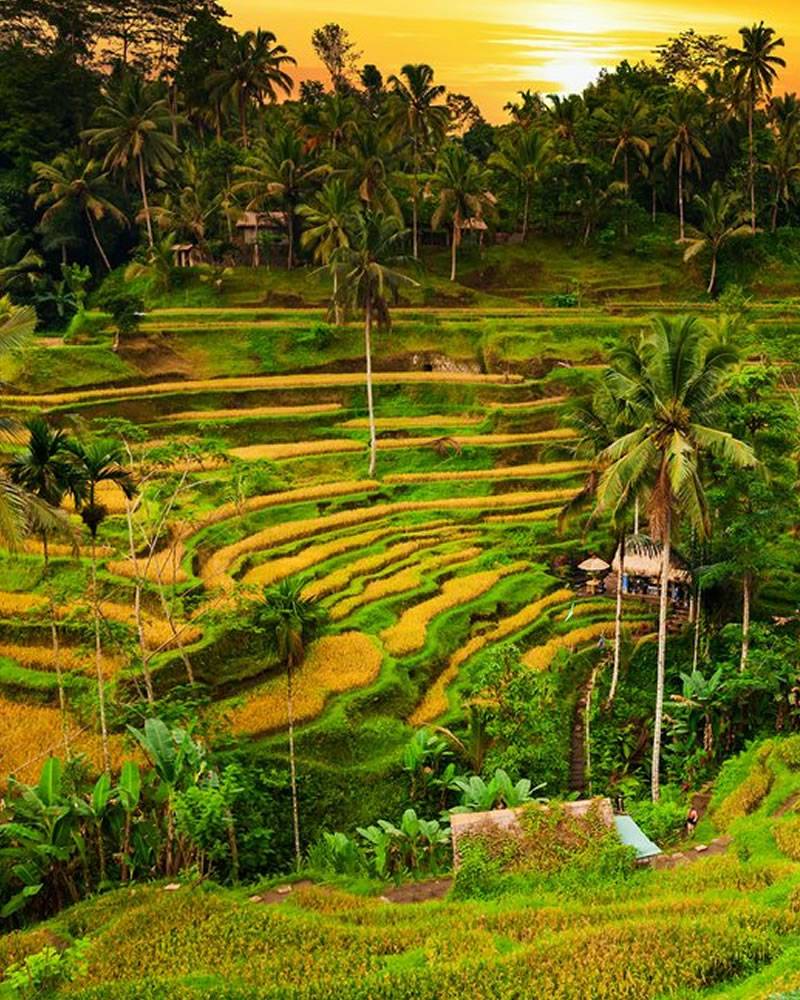 UBUD, BALI
Nestled in the heart of Bali, Ubud stands as a captivating hub of cultural richness and natural splendor. This serene town is a haven for those seeking an authentic and enriching experience. Known for its lush landscapes, traditional arts, and vibrant spirituality, Ubud beckons travelers from across the globe to immerse themselves in its tranquil ambiance.

Surrounded by terraced rice fields, dense rainforests, and sacred temples, Ubud offers a sanctuary for introspection and exploration. It has evolved into a thriving center for wellness and holistic living, where ancient traditions harmoniously blend with modern pursuits. Whether indulging in Balinese cuisine, discovering local craftsmanship, or partaking in yoga amidst the captivating scenery, Ubud promises an enchanting escape that rejuvenates the mind, body, and soul.
YOGIC DIET
At YogaUnionBali, we prioritize optimal nutrition for our valued participants, forging a partnership with a local restaurant in Ubud. Rooted in the principles of holistic well-being, our students will embrace a nourishing yogic diet, centered around vibrant and wholesome plant-based vegetarian cuisine.
Our local restaurant in Ubud is home to a team of skilled Health Food Chefs, dedicated to curating an unforgettable culinary journey during your stay. Drawing inspiration from Bali's finest offerings, they skillfully blend local, organic ingredients, vibrant tropical fruits, and nutrient-rich superfoods. This culinary fusion seamlessly marries the essence of the Balinese diet with the principles of the Yogic diet, resulting in a symphony of flavors that embody Ubud's unique essence. Prepare to embark on a gastronomic adventure that will linger in your memory and beckon you back to Ubud time and again.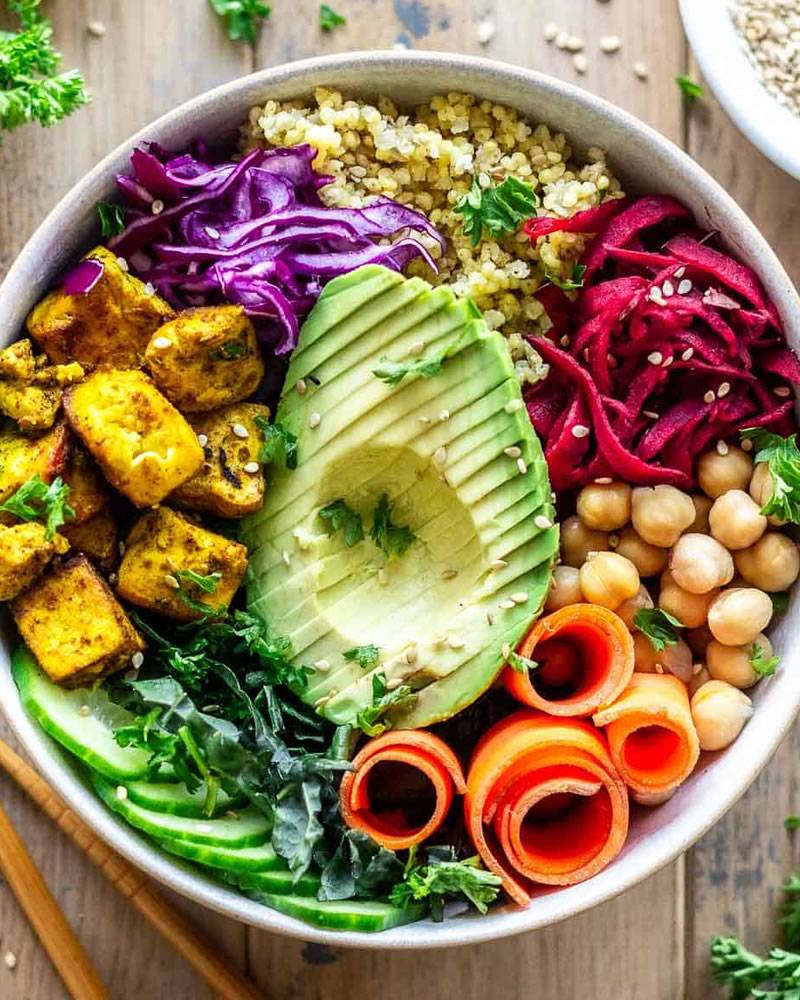 Start the journey back to your heart, to balance.
To your core.
Come join us on this journey of self-discovery, where rebalancing and reconnecting become not just concepts, but lived experiences that stay with you long
after you've left the retreat.
YogaUnion Water Shala
(Down The Rabbit Hole)
Discover YogaUnion Water Shala – Down the Rabbit Hole, a breathtaking yoga sanctuary in the heart of Ubud. Nestled amidst a lush forest, flowing river, and tropical garden, our shala offers a captivating atmosphere. Located in the charming artistic village, we provide a convenient and serene setting just minutes away from Ubud's vibrant center.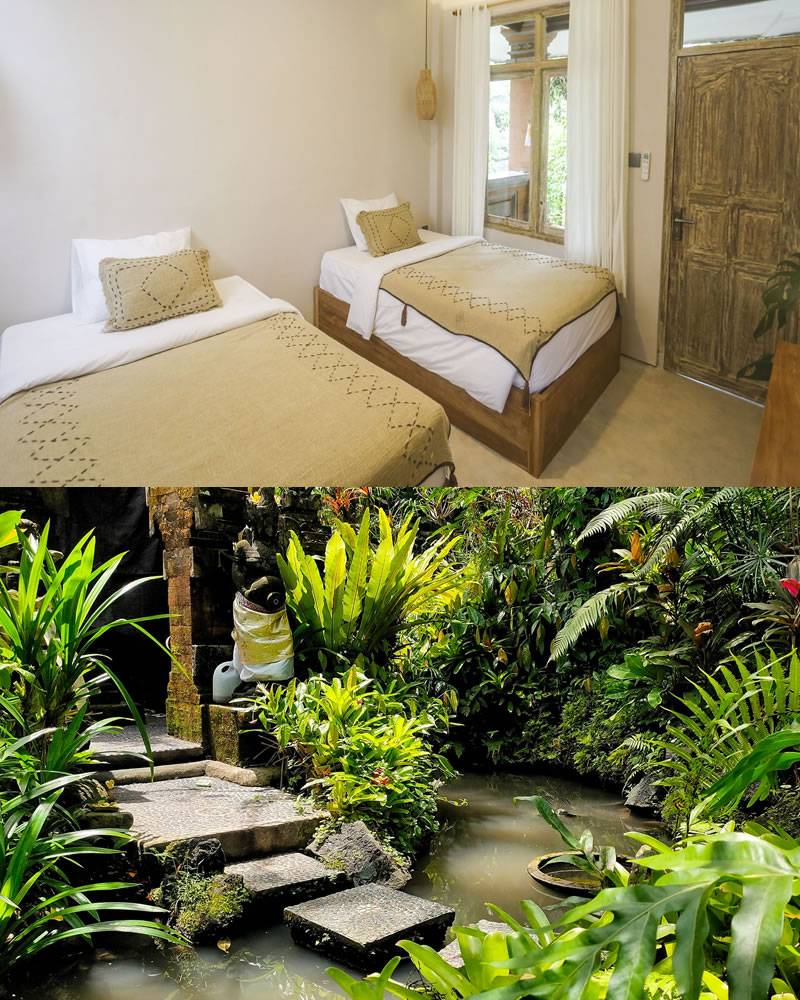 Prices are listed in Euros (€).
All taxes according to Indonesian regulations, are included.
Flight tickets, transportation and extra activities are not included however, can be arranged via our preferred suppliers.