300-hour Yoga Teacher Training in Greece
Advance your practice by cultivating strength, flexibility & the mind-body connection.
THE NEXT STEP
We are beyond excited to reconnect with you and welcome you to our 300hr Yoga Teacher Training in Greece! Years in the making, carefully designed and well structured, we shaped our advanced course based on what our students need. We listened to you and designed a course that will take you on a journey deep to the vast world of Yoga, provide deeper knowledge, new skills and build utmost confidence. You will solidify your understanding and take your education, teaching skills and practice to the next level all while being in the most beautiful, blissful place.
The home of our hearts. Our magical Palairos, Greece.
You know us. You know what to expect. Are you ready to sweat, cry and laugh with us one more time? If this is your first time, are you ready to be part of our loving, ever-growing family?
Join us now!
April 29th – June 1st 2024
OUR MISSION STATEMENT
YogaUnion challenges the status quo. What we do transcends practice. We learn, re-learn, We break and grow.
Every day, on our mats – we sweat, laugh, cry, together.
We are present and aware.
We support each other.
We embrace the challenge; we welcome uncertainty and seek
change.
We do all, together. Build unbreakable bonds. We enter an ever-growing community.
We become a family, a union. A YogaUnion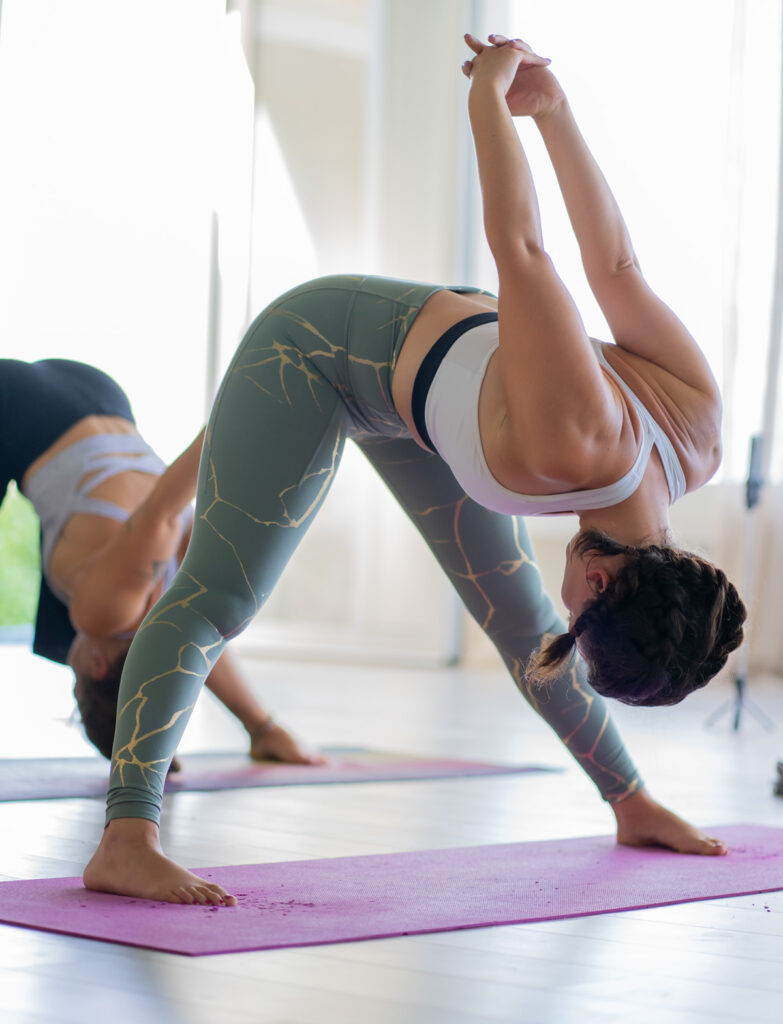 COURSE SNAPSHOT:
Group Sizes: 25 Students
Yoga Style: Ashtanga/Vinyasa Mix
Course Length: 34 Days
Food: Vegetarian & Vegan, Plant-based
Skill level: Intermediate – Advance (Have previously completed 200hr certification)
Certifications: Yoga Alliance 300hr RYT
Location: 25is Martiou, Paleros 300 12, Greece
WHAT'S INCLUDED?
Accommodation for duration of the course 3 meals a day, 6 days a week (excluding Sundays – day off )
Tuition fees Course material
Yoga Alliance diploma
REQUIREMENTS
A sincere desire to learn, an open mind and heart to the teachings of yoga and a high degree of self-motivation is required for all aspects of the course. Foundational knowledge of yoga postures, philosophy and anatomy covered in 200hr YTTC are required, but we will also try our best to recap. Self-discipline is necessary during the course as it is physically, mentally and spiritually demanding training (and in return highly rewarding).
This course will be taught in English, therefore it is recommended that you are proficient in the language. To ensure the success of the program, participants are required to attend all activities, lectures and classes.
These are important attributes that will add to your learning experience during the course and also to the learning experience of your fellow yogis.
DAYS OFF
Every week you will have a day off (usually Sunday's) to relax and enjoy some free time.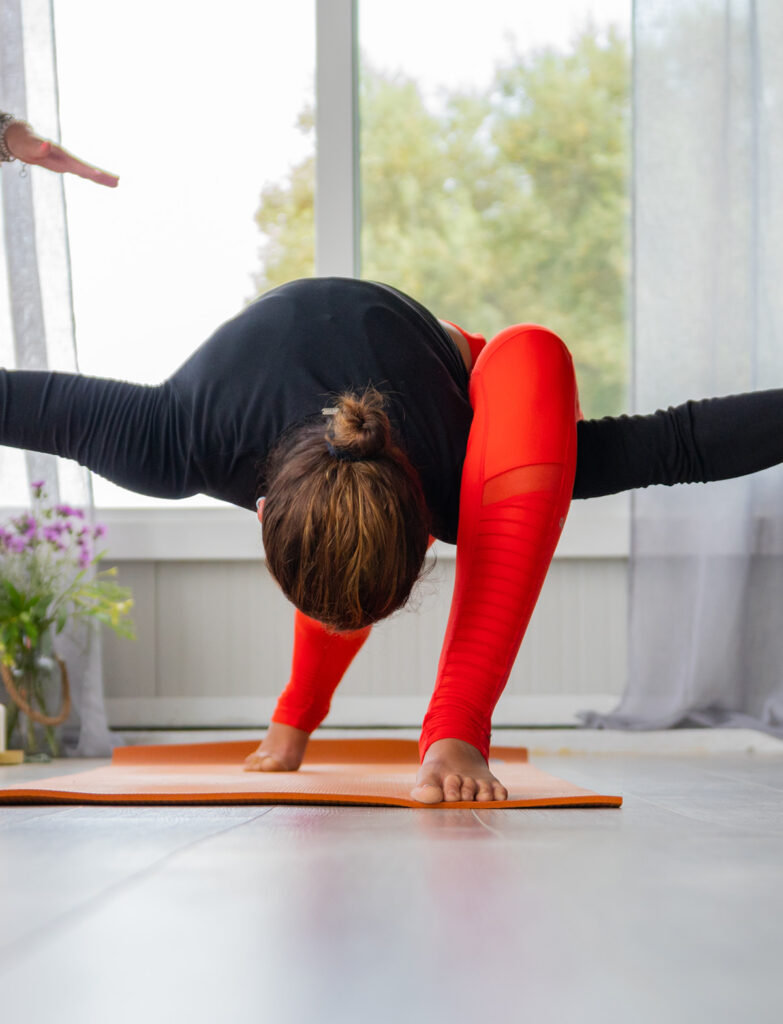 THE PRACTICE
The course is a 5 – week intensive, advanced 300hr training that will build on your pre-existing knowledge, so having already a 200hr certification will be required.
Following from our 200hr course, this training will naturally be practice focused as well. We will analyze all the poses of Ashtanga Primary Series, as well as more and new Vinyasa and Hatha Yoga postures. We will break down, analyze, learn how to perform, adjust and teach those poses and make creative and well structured flows with them.
The anatomy lessons will hug the asana classes, complimenting them by focusing on the understanding of movement patterns, their practical application to our practice and how each pose affects the joints, bones and muscles. We will take a deeper look, not only at the muscles & their fascia, but also on the nervous system. We will gain more insight into how the mind is connected to our body and how we can invest in that relationship and take the reigns.
THE SPIRIT
Our days will start with Pranayama, meditation and chanting, balancing us and setting the stage for the rest of the day. You will be introduced to new, more advanced breathing techniques and practice different kinds of meditation methods and mantra chanting.
The philosophy classes will take us through the epic Baghavagitta, where we will have in-depth,
open-minded & constructive discussions in order to find ourselves there and see how we can apply the traditional yogic ethics & lifestyle to our modern lives.
In the afternoons, we will delve deeper into the practice of Yin, as well as being introduced to even more styles of yoga, like Tantra, restorative, pre-natal and others, as well as having regular theme-based workshops.
THE FAMILY
Five intensive, challenging and very rewarding weeks await you. During this training we will spend even more hours together, practicing, training and learning but also supporting and helping each other, through good and bad.
During this training you will work closer and for more hours with your teachers, who will always be there to support and guide you through this journey. You will bond and connect on a deeper level with your fellow students as well. You will live, eat and sleep close to each other as well as having many many hours of mutual practice where you will be asked to group up and study or practice your final lessons together.
On Sundays you will have your day-off where you can explore the magical Greece, sailing in the beautiful Greek islands, hike the mountains, depending on your energy levels.
WHAT TO EXPECT
Practice every day in our special home deep in the beautiful rural area overlooking the sea, the Yoga Shala. Accommodations in our partner guesthouses in the surrounding area, our magical neighborhood, which is surrounded by lush, mountainous, natural setting and the local community while being only 3-minutes walking distance from the center of Palairos.
Daily, mornings will begin with pranayama, meditation and mantra chanting, followed by Vinyasa and Ashtanga flow classes.
Early afternoons will be focused on deep learning of asanas with an emphasis on alignment, adjustments & teaching methodology. You will dive into the theoretical part, studying Yoga Philosophy or Anatomy (alternating days).
The afternoon lessons will be focused on restorative styles of yoga such as Yin, Hatha, Nidra, introducing you to different styles of yoga like Tantra and pre natal and specialized workshops.
Late afternoon lessons will seal the day, with practicing what we learn, work on our final lessons and studying together as we watch the sun setting.
You will eat at our YogaUnion partner restaurant a few minutes walking distance from the Yoga Shala, where you will enjoy healthy and nutritious recipes, all made from local and organic fruits & vegetables. You will have 1 day off per week, usually Sundays where you get to relax or enjoy the surroundings or arrange excursions and small trips to explore Palairos.
Above all we will not forget to enjoy ourselves and have fun in the process! The ultimate goal is self realization and happiness and creating an experience that we will remember for the rest of our lives.
DAILY SCHEDULE SAMPLE
(please note it can be subject to minor changes):
| | |
| --- | --- |
| 07:00-08:15 | MEDITATION / CHANTING & PRANAYAMA |
| 08:30-10:00 | VINYASA | ASHTANGA |
| 10:00-11:00 | BREAKFAST |
| 11:00-13:00 | ASANA ANALYSIS |
| 13:00-14:30 | LUNCH BREAK |
| 14:30-16:30 | ANATOMY | PHILOSOPHY |
| 16:45 – 19:00 | AFTERNOON CLASS – SELF PRACTICE / SEQUENCING |
| 19.30 | DINNER |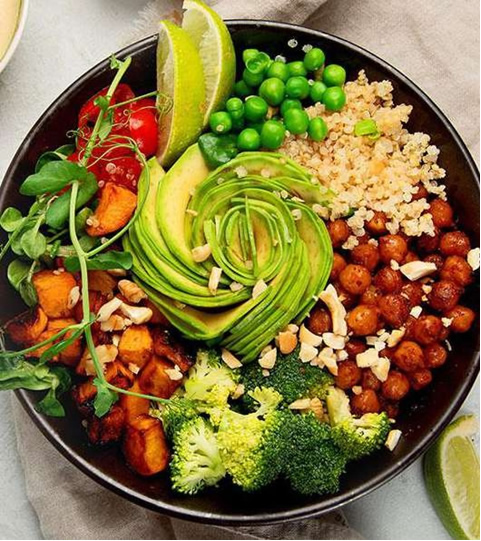 YOGIC DIET
YogaUnionBali is proud to collaborate with KostaMaria to provide our participants with the finest nutrition. During your stay, you will be treated to the enriching experience of following a yogic diet that comprises wholesome vegetarian and plant-based foods.
With KostaMaria's team of highly skilled Health Food Chefs, your culinary journey will be nothing short of remarkable. They are dedicated to offering you a taste of the very best that Greece has to offer, sourcing the finest local, organic products, fruits, and superfoods to create a well-balanced and nourishing menu. By blending the renowned Mediterranean diet with the essence of the Yogic diet, your taste buds will be delighted, leaving you with a longing to return to Greece time and again.
THINGS TO DO (with extra payment)
From cooking classes to snorkeling, Greece offers plenty activities in gorgeous natural settings. We will be more than happy to help you organizing these activities during the training.
Fill your free time by scheduling activities with us such as:
Daily trips
Sailing
Snorkeling & Scuba
Diving
Natural Landscape Trekking
Thermal Springs
Cooking Class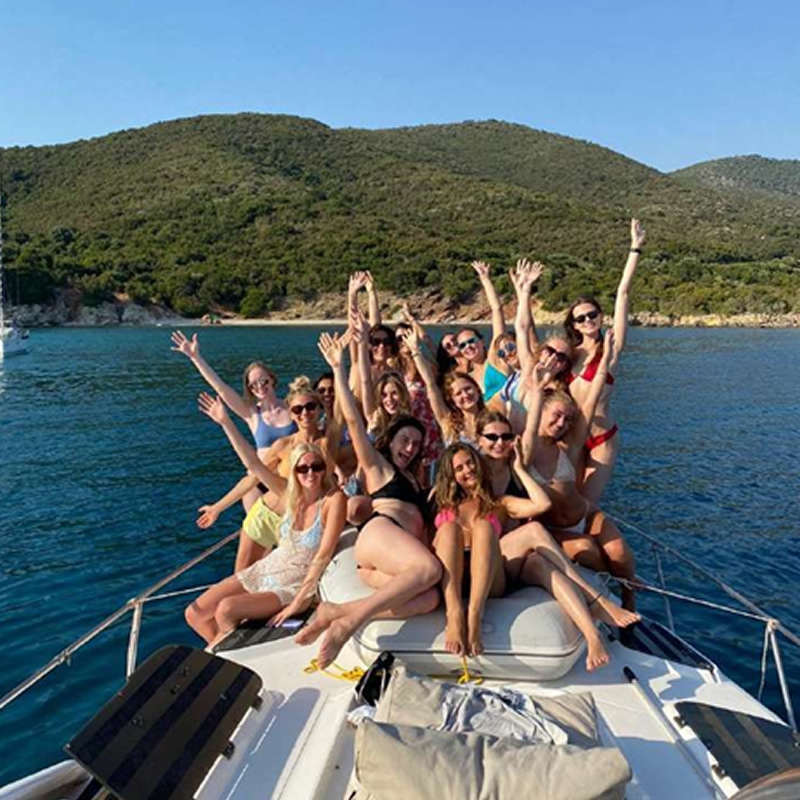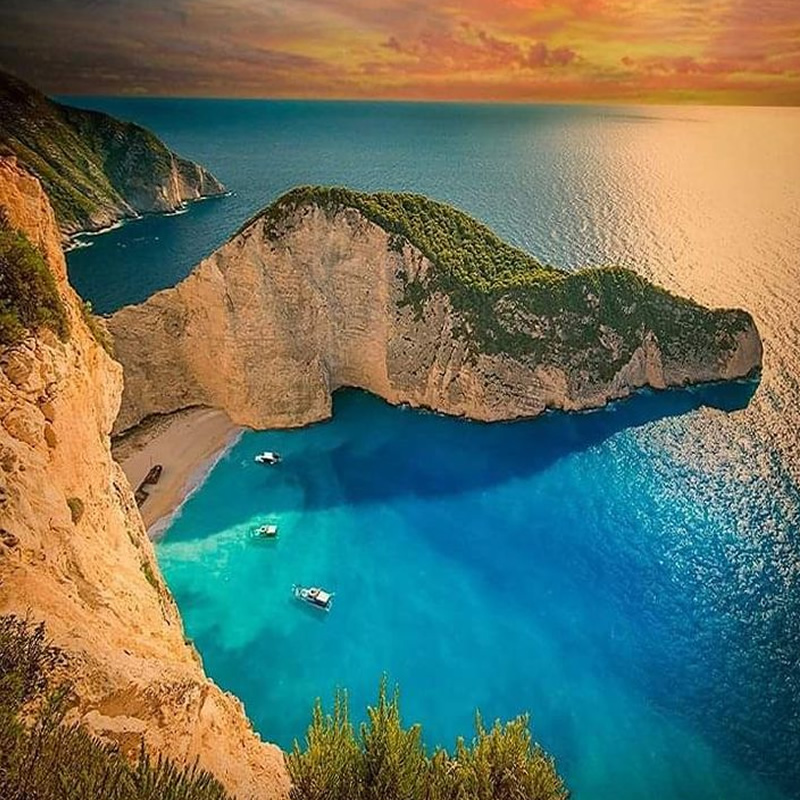 PALAIROS, GREECE
Palairos is a charming seaside village that offers an opportunity to experience a rustic and traditional way of life. If you seek the beauty of a simple and authentic lifestyle, this location comes highly recommended.
In Palairos, you'll escape the urban distractions and immerse yourself in a delightful ambiance. Discover traditional tavernas serving delicious local cuisine and savor freshly baked bread from family-owned bakeries. As you stroll to the Yoga Shala, you can pluck fresh fruits from local trees, adding a touch of natural goodness to your day.
For beach lovers, a short drive away will lead you to some of the most stunning beaches in the area, promising even more moments of tranquility and beauty.
Come and embrace the serenity of Palairos, where simplicity and authenticity await your presence.
COMPLETION
TEACHING
As part of your final examination, you will be required to deliver a 1 hour Vinyasa flow or Ashtanga Primary Series class to your fellow yogis. You are free to decide which one of the two you will pick.
Written examination the course will end traditionally with a 3 hour written examination focused on Asana analysis, philosophy & anatomy.
DIPLOMA
Successful graduates of the course receive an internationally recognized certification by the Yoga Alliance for the 300 hours standard for Registered Yoga Schools (RYS).
We believe that whether one decides to teach or not after the training is of little importance.
This experience will allow you to grow and develop in a physical, mental and spiritual level. It will be a journey inwards and a cornerstone in the ultimate quest is self-realization and self-love.
And we will all be there to support you in the process. Join our family!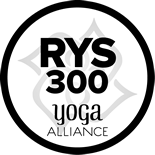 KOSTAMARIA HOTEL
Welcome to Kosta Maria, your perfect haven for the upcoming training! Our beautiful hotel is nestled in the charming seaside village of Palairos, just 21km from Aktion Airport. Enjoy modern amenities in our well-appointed rooms, including air conditioning, WiFi, a small kitchen, fridge, and a private garden and terrace for a relaxing stay. Indulge in our inviting swimming pool, spacious garden, and mesmerizing Ionian Sea view from the yoga shala.
Treat yourself to delectable dishes and refreshing beverages at our bar/restaurant. Plus, unwind on our private beach, basking in the sun or meditating to the soothing sounds of the sea.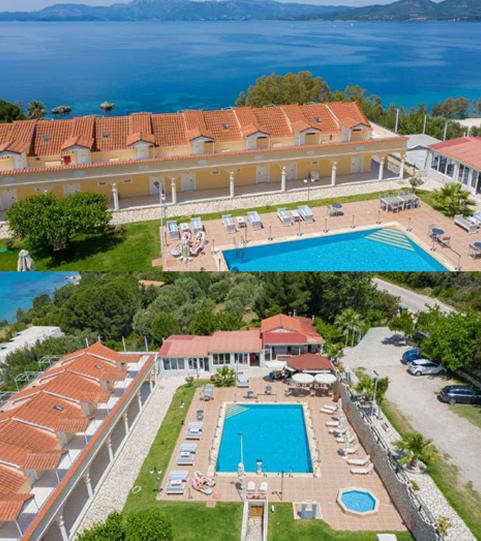 You may transfer the deposit to the bank account details in the separate attachment.
In order to secure your place we require €500 deposit. 
Deposit is non-refundable, but can be used as credit for any future training with YogaUnion.