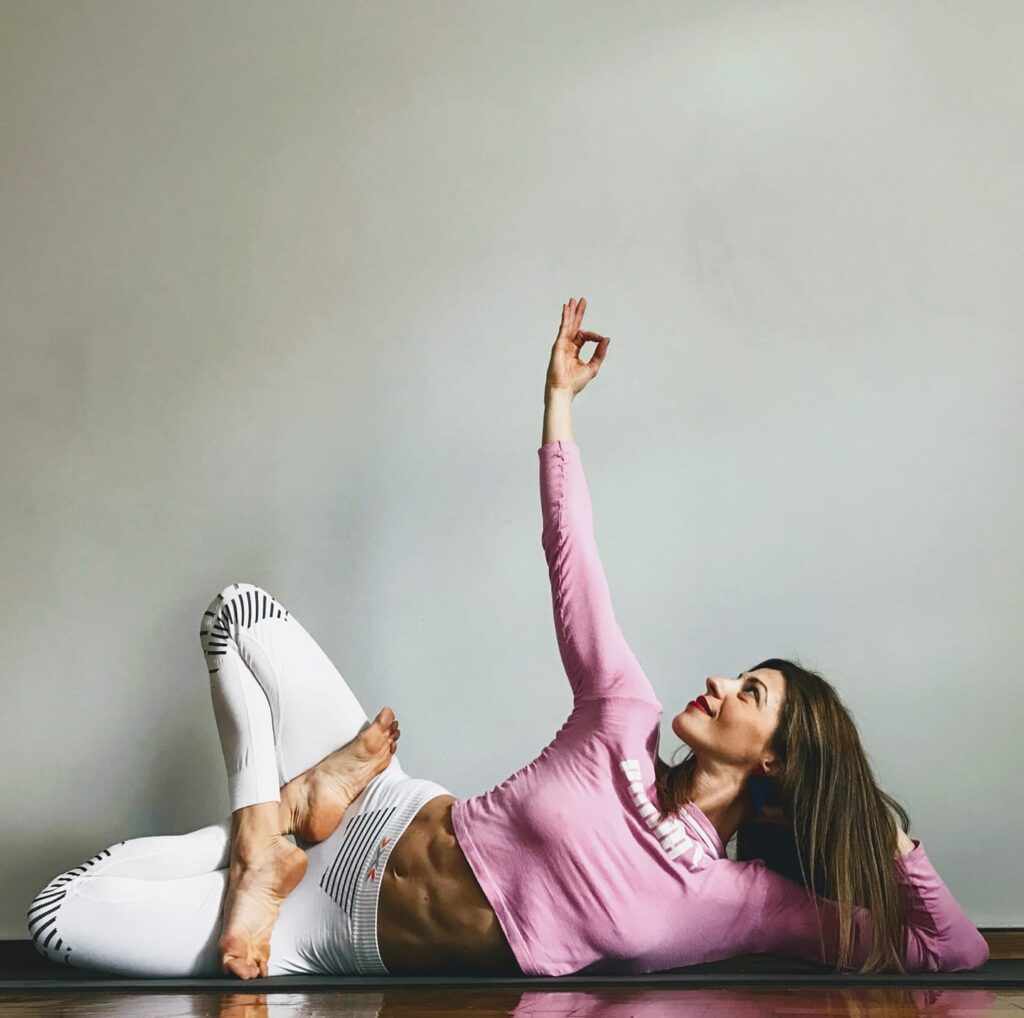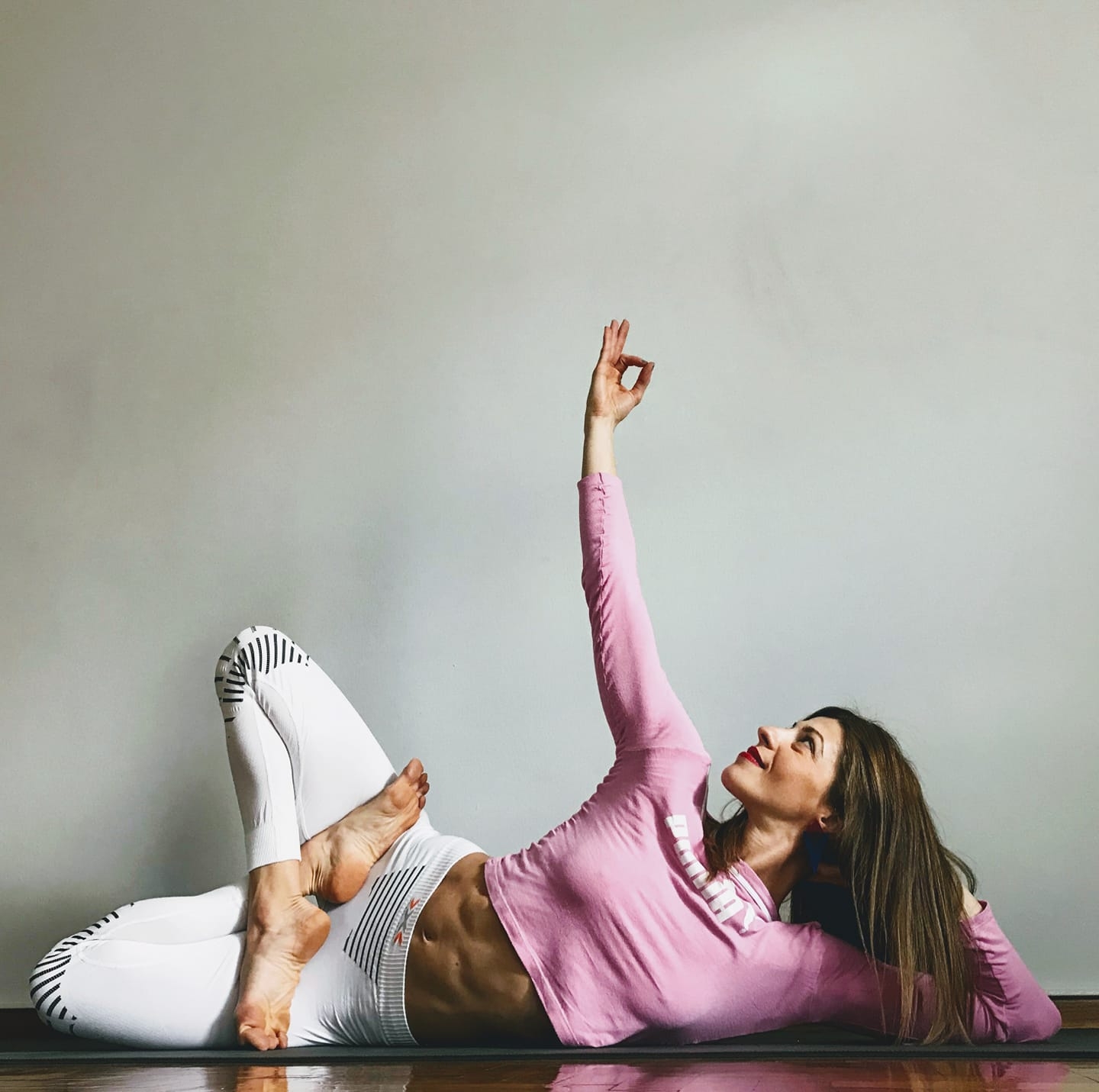 After years of teaching ancient and modern Greek literature Faye has decided to fully dedicate her time to her yogic journey. Having completed her first training in India she has practiced several types of yoga and started teaching. She loves to share her passion for breathing through movement and encourages her students to create their own style and explore their potential through practice. Ashtanga and Vinyasa yoga are her favorite physical tools, but she also adores Yin Yoga and Yoga Nidra. She believes that yoga is for every body and tries her best to make practice accessible to everyone.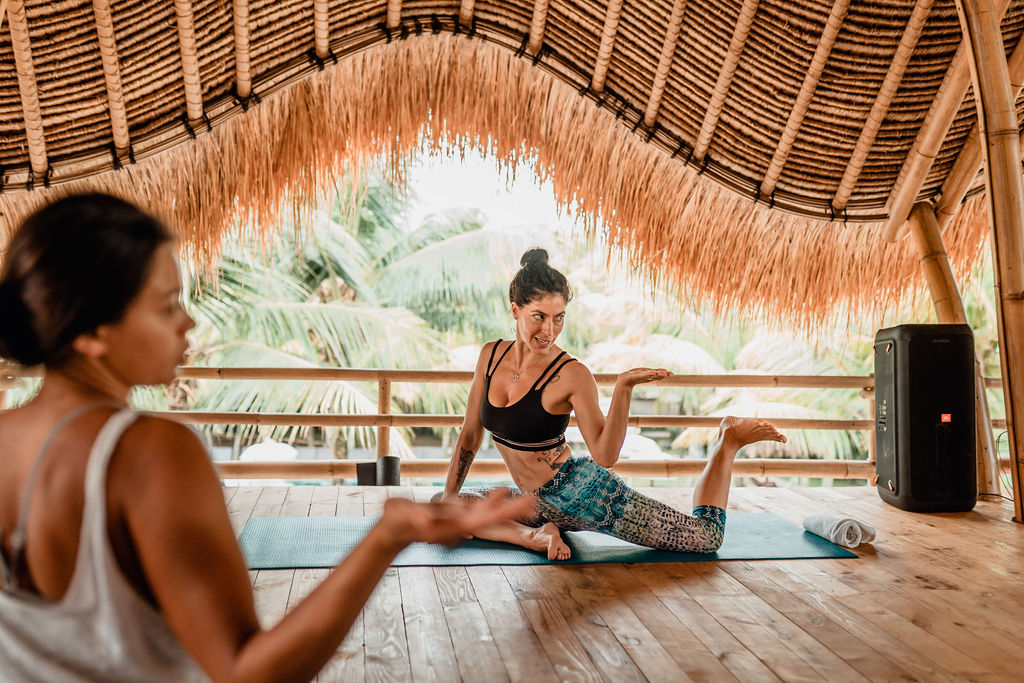 After graduating from a law school, Nicol soon realised that the chosen path wasn't for her. In search of new passion and career, Nikol started her journey with martial arts and karate, soon moved to teaching Pilates and Thai massage, until she discovered yoga.
Since then, Nikol has devoted herself to yoga and practiced various styles with different teachers from all over the world. Having more than a decade of experience in teaching, she now focuses on Vinyasa, Hatha, and Acro Yoga. Nikol has an-in depth knowledge in led yoga classes, asana analysis & methodology, pranayama, meditation, and yoga philosophy and is a head teacher at YogaUnion.
After working as a veterinarian in Germany for more
than 6 years, Mareen decided to follow her
passion for yoga and started training at Hatha Yoga
first, then to
various trainings in Yin Yoga and the 200 hours
Vinyasa Yoga Training with YogaUnion. After that she never left Bali and has been teaching since then!
Mareen is passionate about sharing
her love for yoga and helping others in a joyful way
to reconnect with their bodies, mind and soul on and
off the yoga mat. Her authentic, non-judgemental
and warm-hearted teaching style allows everybody to
feel welcome just as they are, because she believes
"Yoga is for everyone"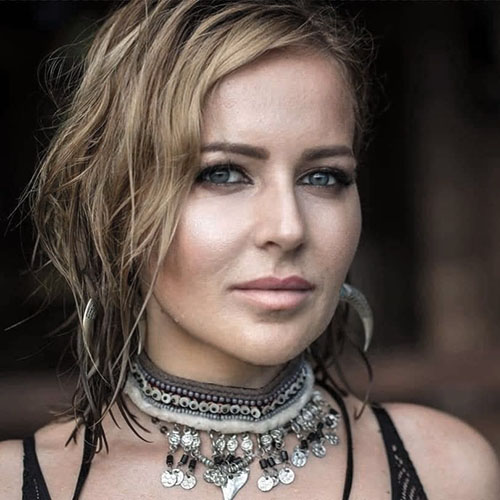 Tanya is a certified Jivamukti Yoga Teacher, Yoga Alliance ERYT-500, and Yoga Acharya (Master of Yoga) in the classical Sivananda yoga tradition. She started her meditation practice at the age of 14 through Transcendental Meditation. Her 20 years of experience practicing and 17 years of teaching yoga includes numerable yoga training in classical and modern styles of yoga and long stays at yoga ashrams across India. For the past 16 years Tanya teaches yoga internationally including 200-hr and 500-hr Yoga Alliance certified educational programs, workshops, seminars, and retreats.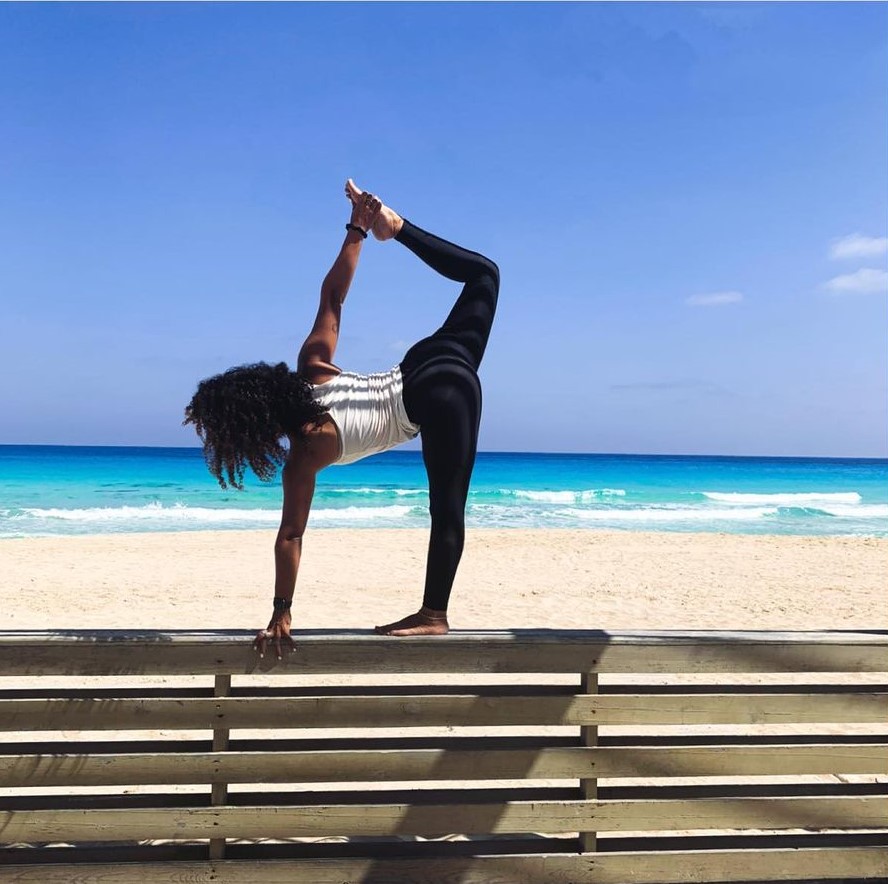 Laila is a yoga student and teacher who decided to quit the desk job, corporate life and focus on her health, wellness and peace of mind. She is fascinated and inspired by the human body, structure and movement, and she has been reading about and practicing yoga for 7 years. Laila realized that this is what she wants to do everyday for the rest of her life, it's her passion. She is a strong believer in harmony and mindfulness; and yoga helped her in connecting her breath with her movement, as well as, linking her body, mind and soul, to better harmonize with the universe.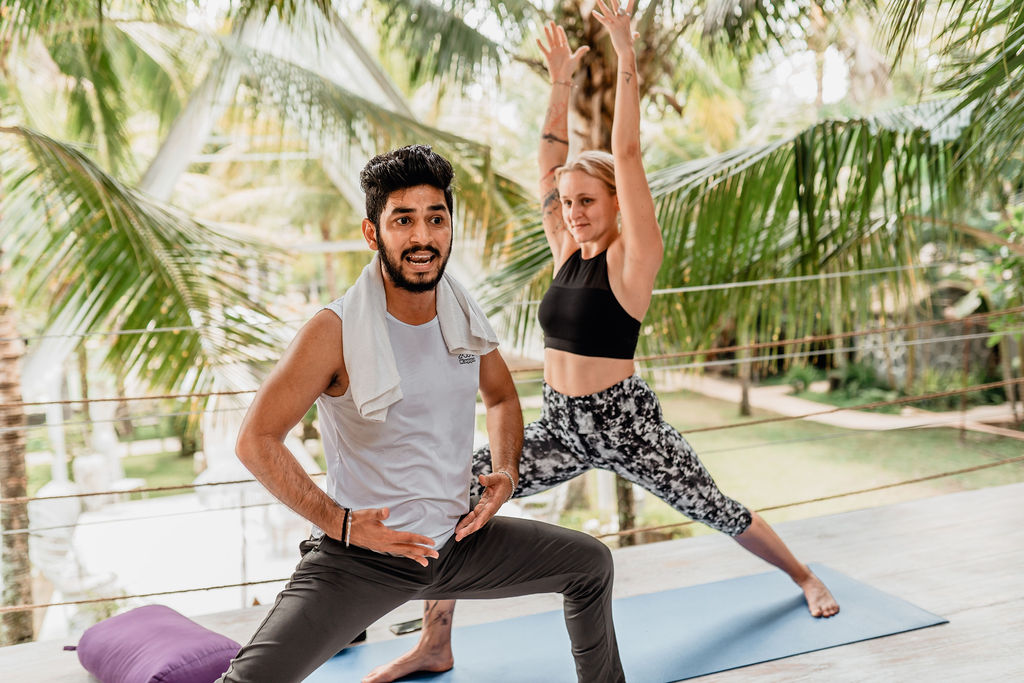 Himanshu comes from a traditional yoga family in India, where he completed his 500 RYT, B.A Degree in Yoga & Naturopathy and M.A. (yoga) degree from Uttrakhand Sanskrit University of India. Himanshu is combining his young and enthusiastic attitude with a technical asana approach and is most passionate about inspiring his students to improve their practice for long-term health, well-being and fitness goals. He has taught various yoga styles and currently focuses in the Hatha and Ashtanga-Vinyasa traditions. Himanshu is also experienced in asana theory, adjustments, and yoga alignment. He has previously taught in 200hr and 300hr teacher training courses back in India and since then is the lead teacher of YogaUnion.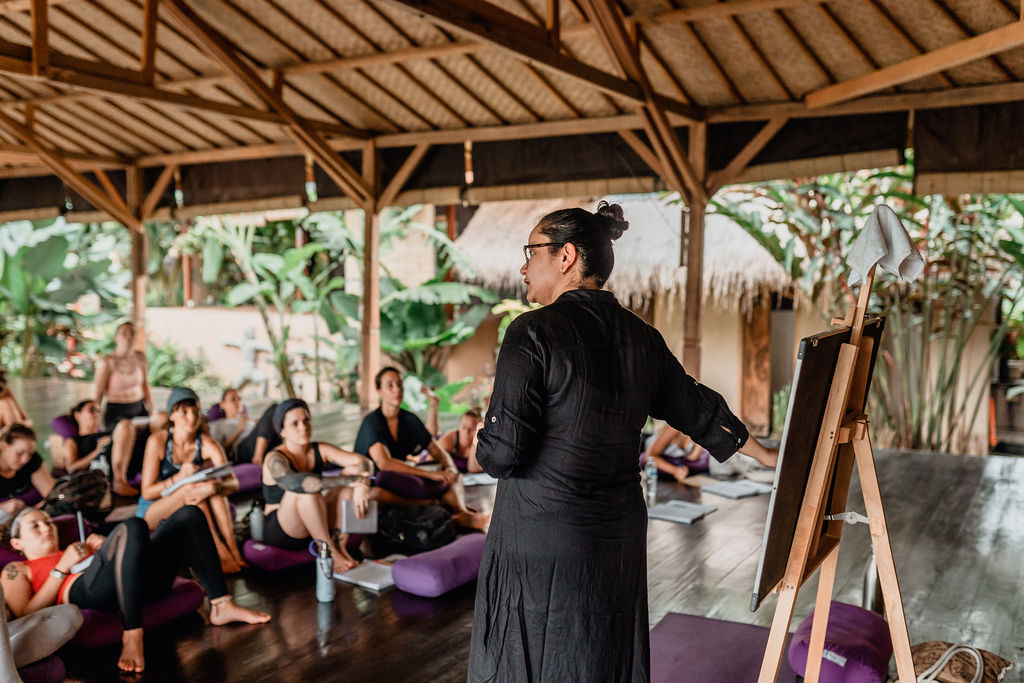 After graduating from a Law school, Aakanksha decided to go on a journey to finding a deeper meaning and purpose in life. Since finding Yoga, she has been able to to find balance and inner peace and decided to dedicate herself to translating her experience and passion into becoming a yoga teacher. After becoming a 500RYT she has been teaching Hatha and Vinyasa Yoga, Therapeutic, Restorative and Yin Yoga back home in India. Aakanksha's passion lies in the traditional practices of meditation, pranayama and the teaching of Yoga Philosophy thus has joined YogaUnion as a Philosophy headteacher.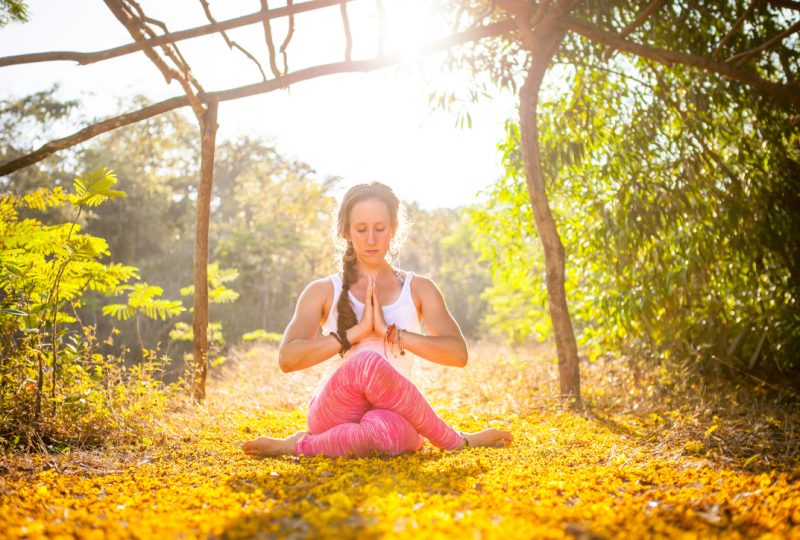 Coming from a background of 20 years of ballet and contemporary dance training, Rachel has always been interested in working with the body and the amazing capacity our bodies have.  Rachel has been practicing yoga for 14 years and has taught over 5000+ hours of yoga classes and teacher trainings.  Originally from the U.S.A., she has been a lead teacher in over 30 yoga teacher training courses world-wide. Rachel teaches Vinyasa Flow, Yin, and Restorative yoga classes, as well as applied anatomy, teaching methodology, adjustments, and alignment classes.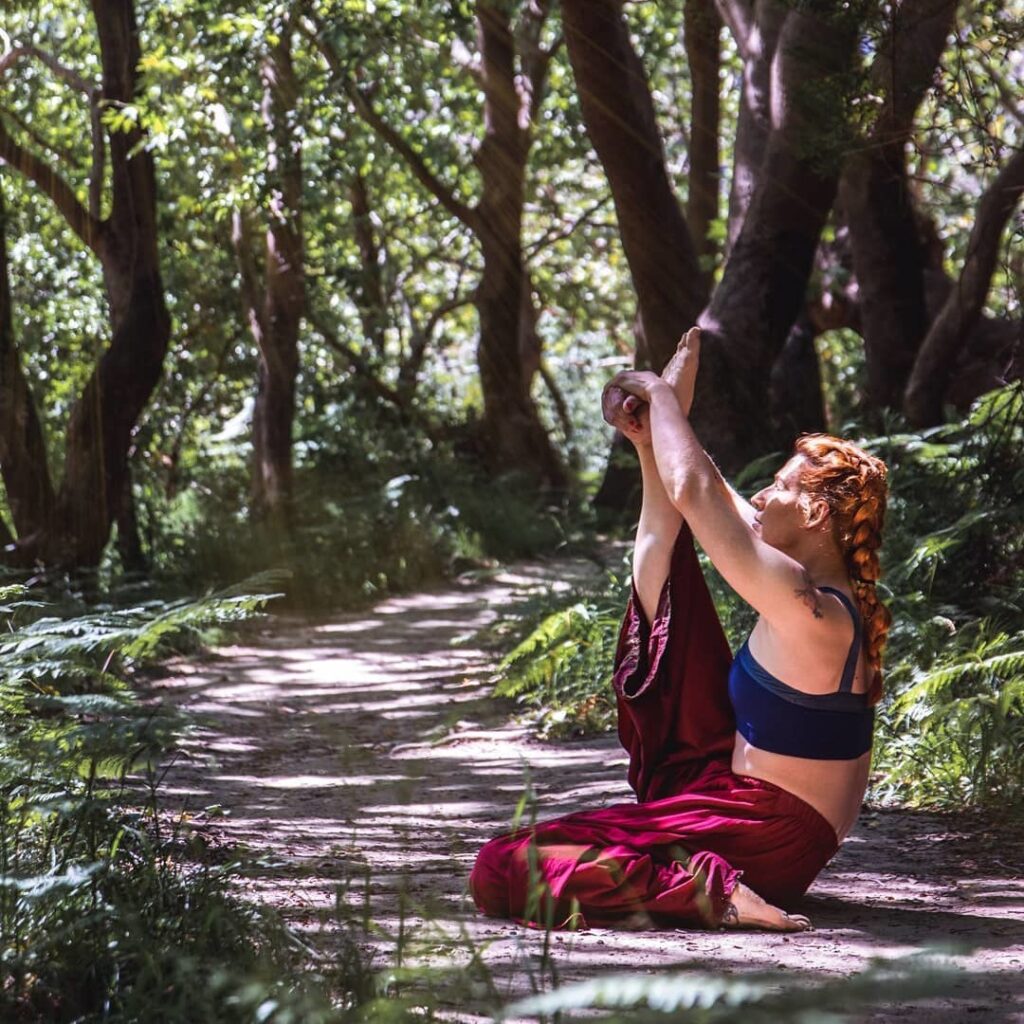 Ippoliti's yoga journey started in 2010. At the time she was searching for something that would help her get rid of the anxiety and the pressure of corporate work. Her daily practice made her seek something beyond physical exercise. That's how she started her first yoga training. Ippoliti creates a safe and comfortable space to release physical and emotional tension that allows for true healing to begin. Her classes help you bring mindfulness to your daily life, encourage you to explore your limits and give you a deep understanding of your yoga practice.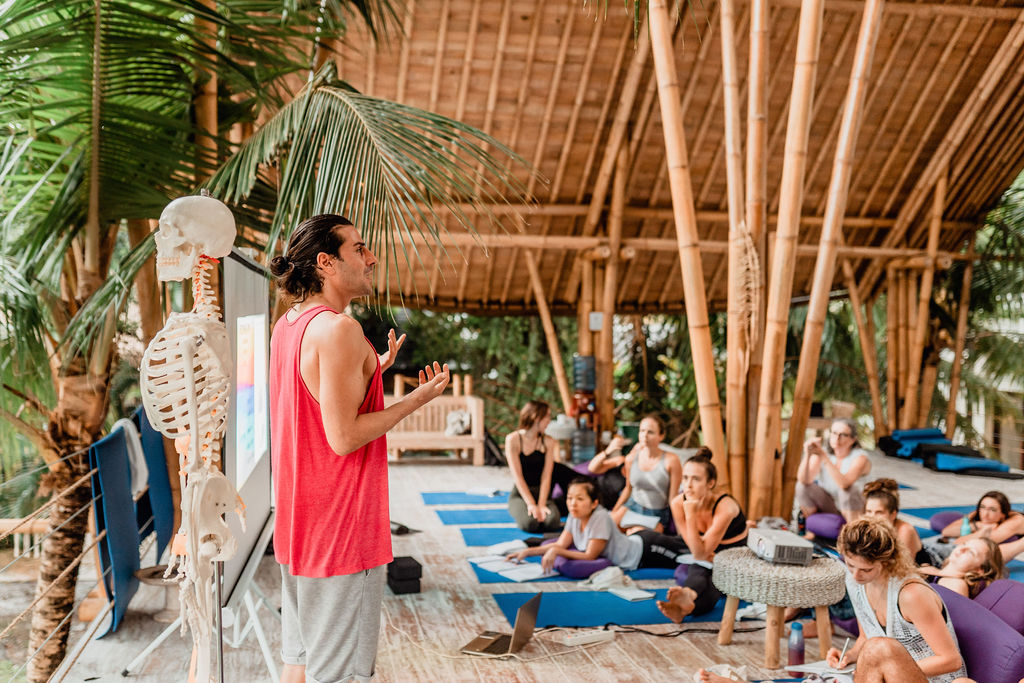 A track athlete in his youth, Spyros' love for the human body and movement led him to pursuing a career as an ASCM certified movement trainer and specialist. After years of expirence, he felt something was missing, that's when he embarked on his journey with yoga. After becoming 500 RYT and traveling the world gathering knowledge, experience and inspiration, Spyros and Ourania founded YogaUnion Bali, a life-long dream and the place where he is able to share his knowledge and passion for movement. As of 2020 Spyros is still very involved in the trainings and focuses on delivery Anatomy lessons.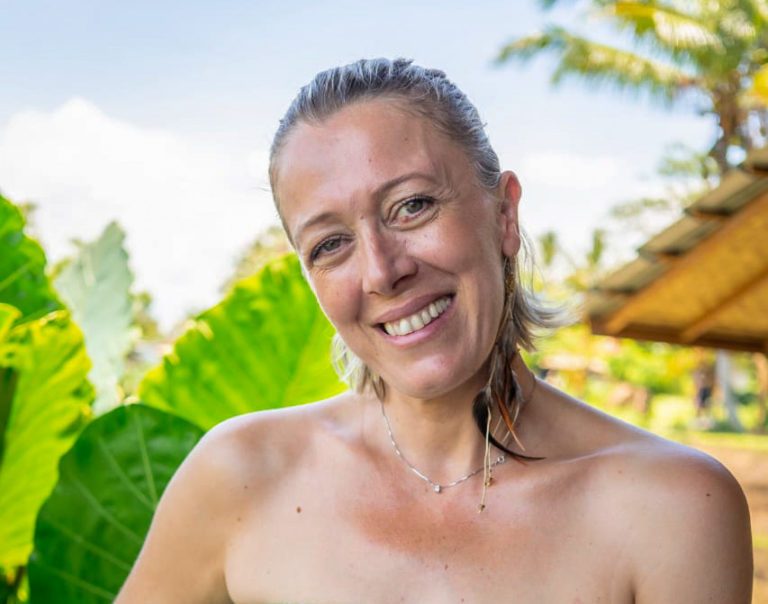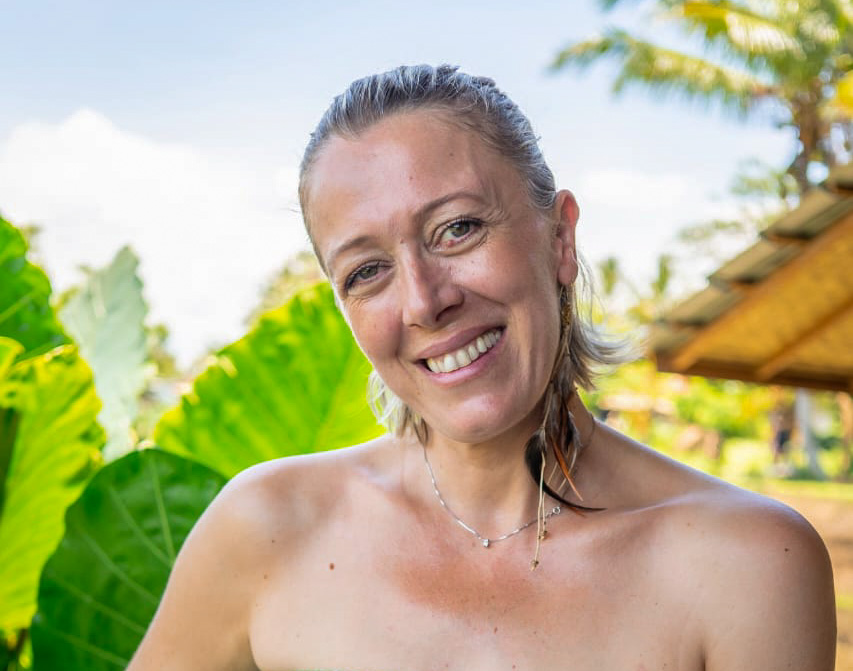 Once a very successful architect working in Florence, Ourania decided to follow her passion and devote herself to yoga. She started practicing with Giovanni Formisano in 1996 when she completed her first 4-year teacher training in Hatha yoga. Since then Ourania has accumulated thousands of hours by following inspiring teachers in TTC, seminars, and workshops all over the world, including her beloved India where she still visits every year. Since 2010 Ourania has been running an international teacher training school, and now calls Bali home. Alongside Spyros, Ourania is still involved in TTC's and creating vision of spreading the love of yoga to all, past and future students of YogaUnion.