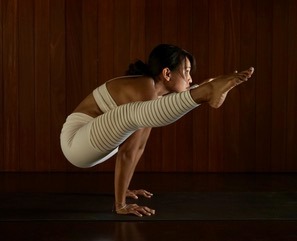 Menik officially enrolled in her first yoga class in January 2015 in order to seek balance between long working hours as a medical doctor in hospital and self-love practice. It turned out was a totally rewarding experience for her, not only in physical level but also gave her a sense of tranquility when she surrendered in Savasana. Since then yoga has become an important part of her life. Not long after her first class, she completed her 200hr Hatha Yoga Teacher Training through Sama Yoga School in April 2016. She also enrolled and gained another trainings and certifications with various teachers throughout her journey in yoga, including Heart of Yoga, Radiant Passage and Fly High Yoga alongwith many other workshops. Her path in yoga is a life changing journey outside her medical carrier which gives her dozens of opportunities to grow spiritually. Soon she realises that she has a big passion to share the wisdom of yoga not only in regular yoga classes but also through teaching in yoga teacher training courses mainly as anatomy and prenatal yoga teacher. Her passions are yoga anatomy, hatha flow along with chanting, fly high yoga, prenatal yoga, yin yoga and yin-yang yoga. As a Balinese woman who was born and growing up in Bali, she has a great privilege to immerse her life in this beautiful and spirit-filled island where karma yoga, bhakti yoga, meditation, tapas, offerings, rich culture are part of daily life. She is grateful to have the opportunity to share the intertwine of knowledges between western medicine and the ancient wisdom of yoga during her class.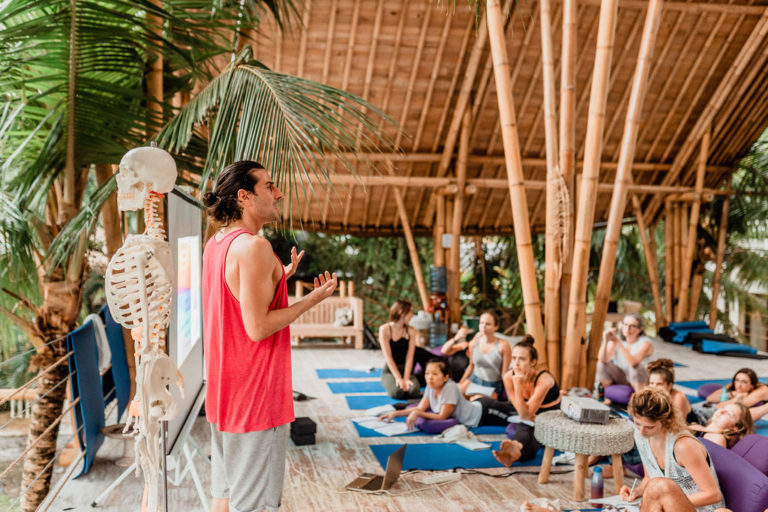 A track athlete in his youth, Spyros' love for the human body and movement led him to pursuing a career as an ASCM certified movement trainer and specialist, which soon enough led him to Yoga. After falling in love he quickly become a 500 RYT and started travelling the world gathering knowledge, experience and inspiration. Spyros and Ourania founded YogaUnion Bali, a life-long dream and the place where he was able to share his knowledge and passion for movement and the human experience. As of 2020 Spyros is still very involved in the trainings and focuses on working in the background and delivering Anatomy lessons.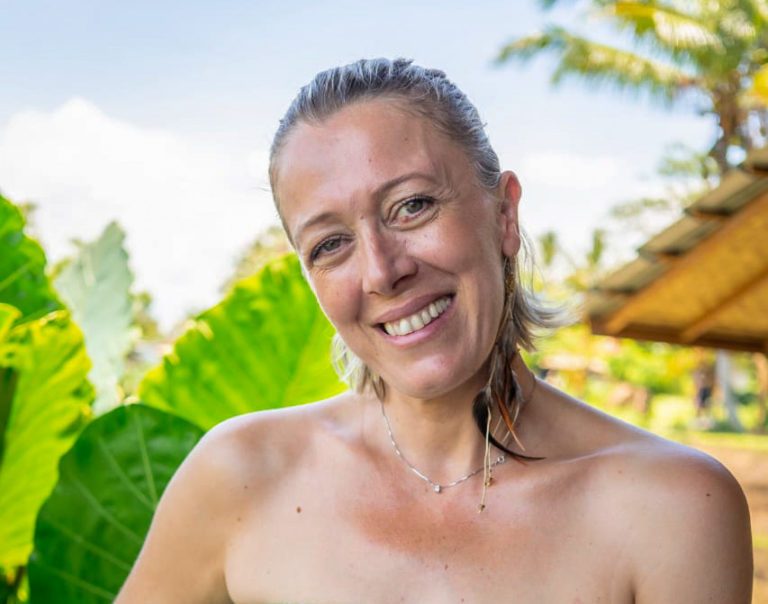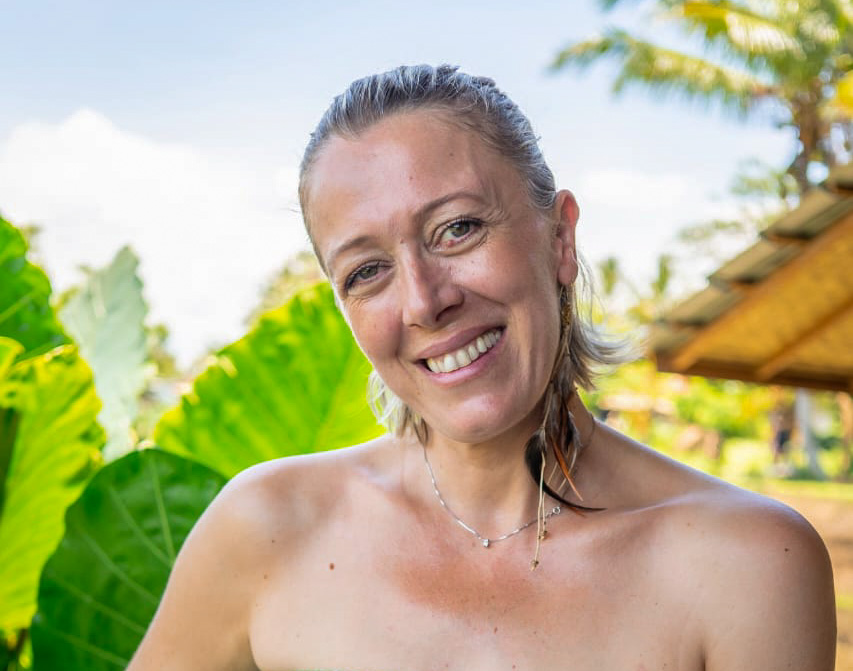 Once a very successful architect working in Florence, Ourania decided to follow her passion and devote herself to yoga. She started practicing with Giovanni Formisano in 1996 when she completed her first 4-year teacher training in Hatha yoga. Since then Ourania has accumulated thousands of hours by following inspiring teachers in TTC, seminars, and workshops all over the world, including her beloved India where she still visits every year. Since 2010 Ourania has been running an international teacher training school, and now calls Bali home. Ourania is still involved in TTC's and creating vision of spreading the love of yoga to all, past and future students of YogaUnion.