200h/300h YOGA TEACHER TRAINING
Leave behind your previous life, open your mind to new possibilities
Yoga Union Bali takes roots in Greece!

24th Sep – 16th Oct 2023
22nd Oct – 13th Nov 2023
14th Jan – 5th Feb 2024
7th Apr – 29th Apr 2024
5th May – 27th May 2024
2nd Jun -24th Jun 2024
30th Jun – 22nd Jul 2024
28th Jul – 19th Aug 2024
25th Aug – 16th Sep 2024
22nd Sep – 14th Oct 2024
20th Oct – 11th Nov 2024
Prepare to embark on a journey of self-growth and self-development through yoga, in charming Palairos,  the jewel of the Ionian sea in Greece. A well kept secret, the traditional and serene village of Palairos, dipped in blue by the sea and the sky and vibrating with energy by its ancient history, is waiting to reveal its secrets to you. Join us..
 All inclusive packages – from €1900
22 nights stay/ 6 days per week training/3 meals per day
Course, materials, lessons and exams in English language
YogaAlliance certification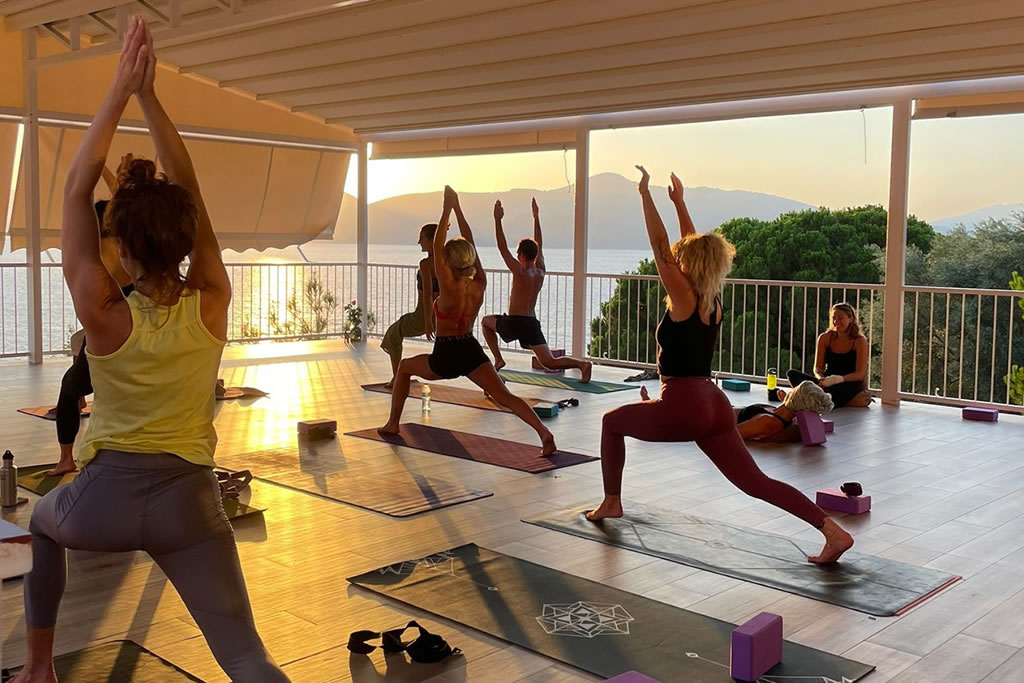 Based on thousands of hours of experience from all over the world, Yoga Union has carefully created and shaped the course to deliver the most educational, life-changing experience. The training is designed to challenge and develop individuals at all levels.
Our 200hr course specialises in Vinyasa Ashtanga Yoga, with a strong focus on the breath and how to combine it with movement.
– Building your confidence, skills and profound knowledge
– Comprehensive understanding of Vinyasa & Ashtanga practice
– Asana analysis & adjustment theory
– Methodology, theory, philosophy and anatomy/physiology
– Insights into basic Ayurveda, nutrition, healing, rejuvenation in relation to yoga practice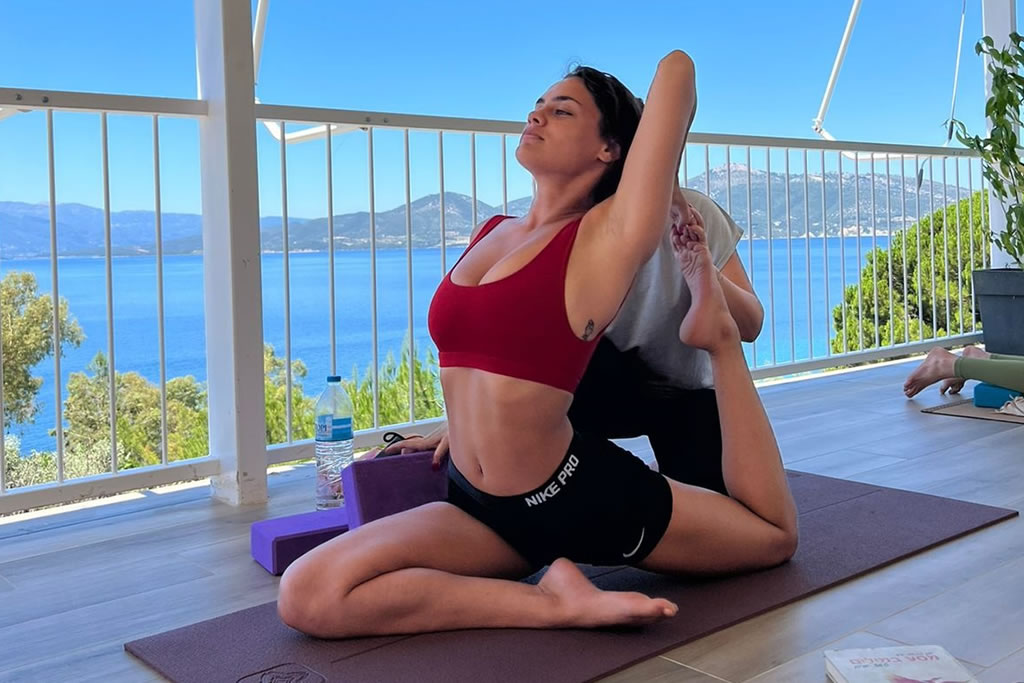 Daily, mornings will begin with an hour of pranayama, meditation and mantra chanting, followed by a Vinyasa flow class.
Early afternoons will be spent learning asana alignment, adjustments & teaching methodology. You will dive into the theoretical part, studying Yoga Philosophy or Anatomy (alternating days).
The afternoon lessons will be focused on restorative styles of yoga such as Yin, Hatha, Nidra and specialized workshops.
You will have 1 day off per week, usually Sundays where you get to relax, study and enjoy the surroundings.
07:00 – 08:00
PRANAYAMA
08:00 – 10:00
VINYASA
10:00 – 11:00
BREAKFAST
11:00 – 13:00
ALIGNMENT
13:00 – 15:00
LUNCH
15:00 – 16:30
ANATOMY /
PHILOSOPHY
16:45 – 18:30
WORKSWHOP /
AFTERNOON
CLASSES
19:00
DINNER
Palairos is a seaside village close to Lefkada island, that allows you to come in close contact with a rustic and traditional way of life. Discover the beauty of a simple, rural and honest everyday living combined with the beach life vibes from living next to the sea, ones that can truly relieve us of the stress and tension of our daily city lives. Away from urban distraction, you will find traditional tavernas, freshly baked bread from family-owned bakeries and an abundance of fresh fruits on local trees that you can grab on your way to the simple but stunning Yoga Shalas, located at a small cliff overlooking the Ionian sea.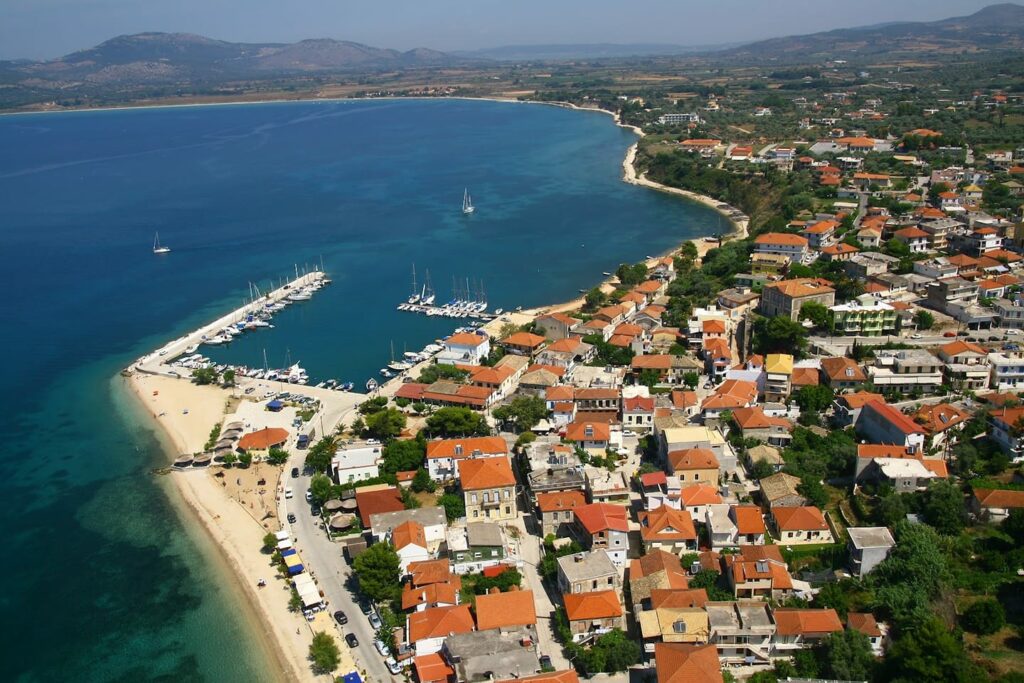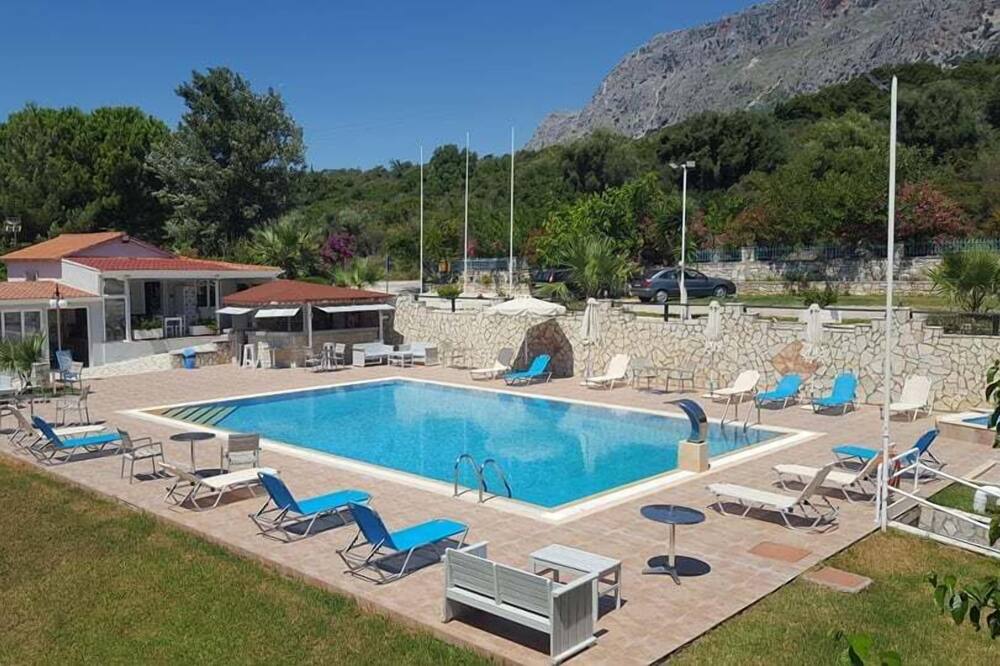 You will be staying in a boutique family hotel outside the village center, situated on top of the cliff with a breathtaking view of the ocean on one side and the beautiful pool and garden on the other.
The family hotel is offering a variety of room options, offering 2 beds, 3 beds and 4 beds. The rooms are comfortable and spacious and all have ocean view. They include air-condition, free wi-fi, hot water, closet & kitchen. 
The brand new yoga shalas offering the same ocean view is in the premises as well as the restaurant. There is a bar along the pool and a big garden to relax and rest. Following the path from the hotel there is a private beach, a small oasis just 5 minutes walking distance from the rooms.
The village center is approximately 15 minutes walking distance from the hotel. There will be arranged transportation to the center and back by the hotel as well as the possibility to rent bikes and bicycles. 
The students will follow the yogic diet consisting of vegetarian, plant-based foods, using only fresh, local, organic ingredients in delicious recipes! This course includes daily vegetarian breakfast, light lunch (salad and one plate) and dinner buffets, from Mondays to Saturdays.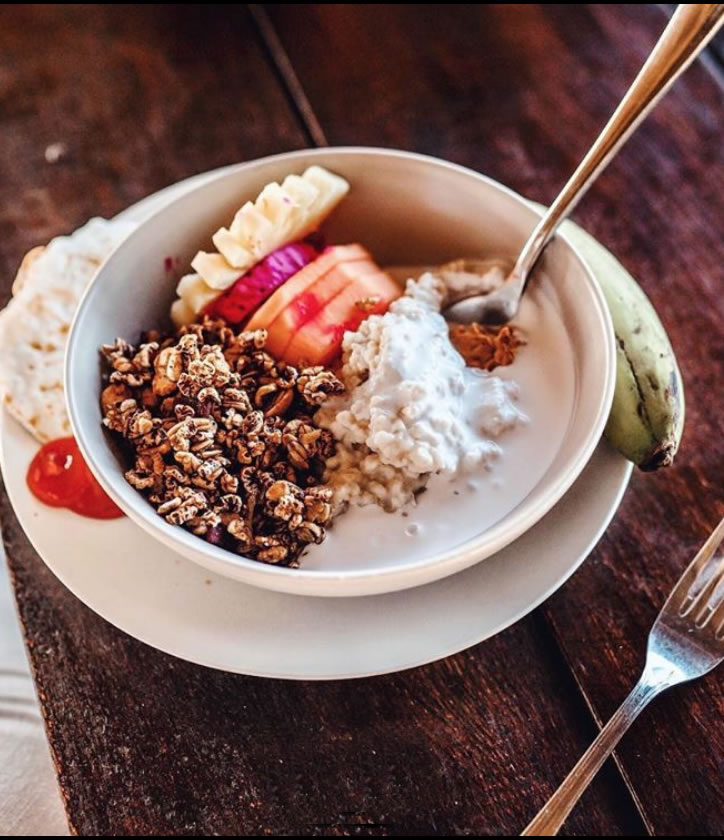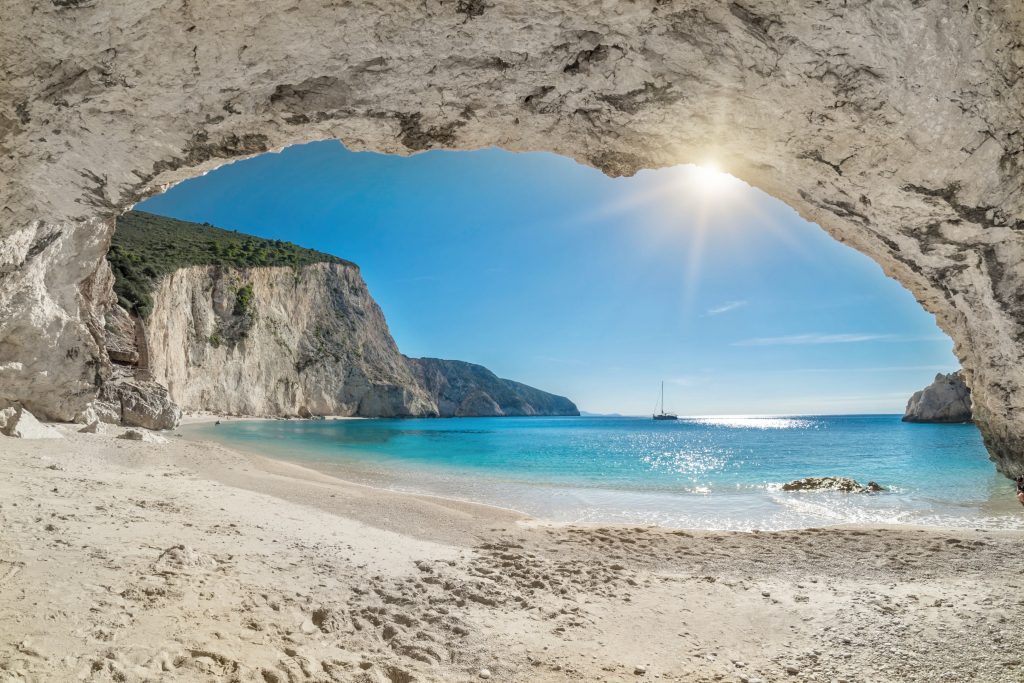 EXTRA-CURRICULAR ACTIVITIES
For the adventurous souls many activities are available on the days-off. 
Lefkada is very close and can be reached by a car should you want to visit the most breath-taking beaches in all of Greece, famous for the turquoise waters and white, silvery sands.
Private boat sailing can also be arranged, exploring the islands around Palairos and diving in the crystal waters with the dolphins.
Among the activities available (depending on the weather) are also snorkeling & scuba diving, trekking, cooking and botanology lessons, visiting thermal springs and arrangement of daily trips. 
ARE YOU READY TO ESCAPE STRESS AND WORRIES AND FOCUS ON YOURSELF?
JOIN US IN BEAUTIFUL GREECE!
Book your spot now by completing the form below and our team will reply shortly with your payment link and booking details!
As part of your final examination, you will be required to deliver a 30 minutes Vinyasa flow class to your fellow yogis.
The course will end with a 3 hour written examination focused on Asana analysis, philosophy & anatomy.
Successful graduates of the course receive an internationally recognized certification by the Yoga Alliance for the 200 hours standard for Registered Yoga Schools (RYS).
LIFE AT THE SHALA - GREECE