50hr YIN YOGA TEACHER TRAINING



Leave behind your previous life, open your mind to new possibilities
Dedicate 50 hours to discover and learn more about this holistic and restorative practice whilst becoming Yoga Alliance certified. This comprehensive training will give you a solid understanding behind the philosophy of Yin Yoga, with an emphasis on analysing and using the poses to delve deep into a healing journey through yourself.
Reap all the benefits of this meditative practice that restores body & mind while acquiring the necessary skills to become a highly qualified and confident yoga instructor.
21st Aug - 27th Aug 2023
16th Oct - 22nd Oct 2023
11th Dec - 17th Dec 2023
5th Feb - 11th Feb 2024
1st Apr - 7th Apr 2024
24th Jun - 30th Jun 2024

Your guide during this journey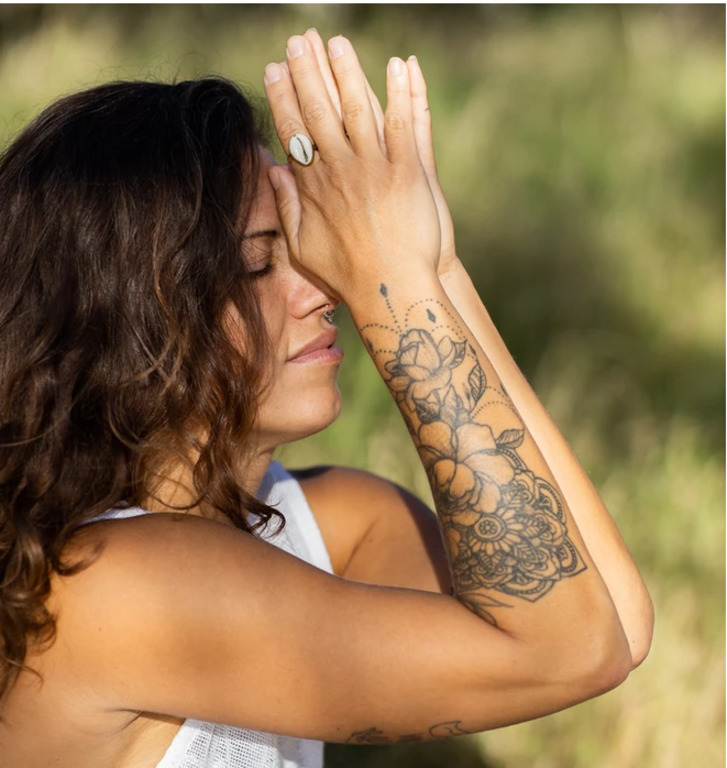 Celine
Senior lead teacher
Celine is teaching and sharing her love for yoga and soul growth since 8 years.
When she left Switzerland 5 Years ago she became a Yogi Nomad and was teaching the last years in India, Sri Lanka, Thailand, Australia and Bali. She is a passionate 650hr certified Yoga Teacher in Vinyasa Yin and Hatha Tantra Yoga. Holding space, empower and encourage others is what is important to her and close to her heart." Yoga has taught me so much about how to be a better Version of myself, how to treat my body and mind and also how to treat others around me on and off the mat. That is what I want to share". Her background as a fitness trainer and nurse allows her to integrate the various biodynamic aspects of the body, into her teaching and to combine the functionality of the body with spirituality.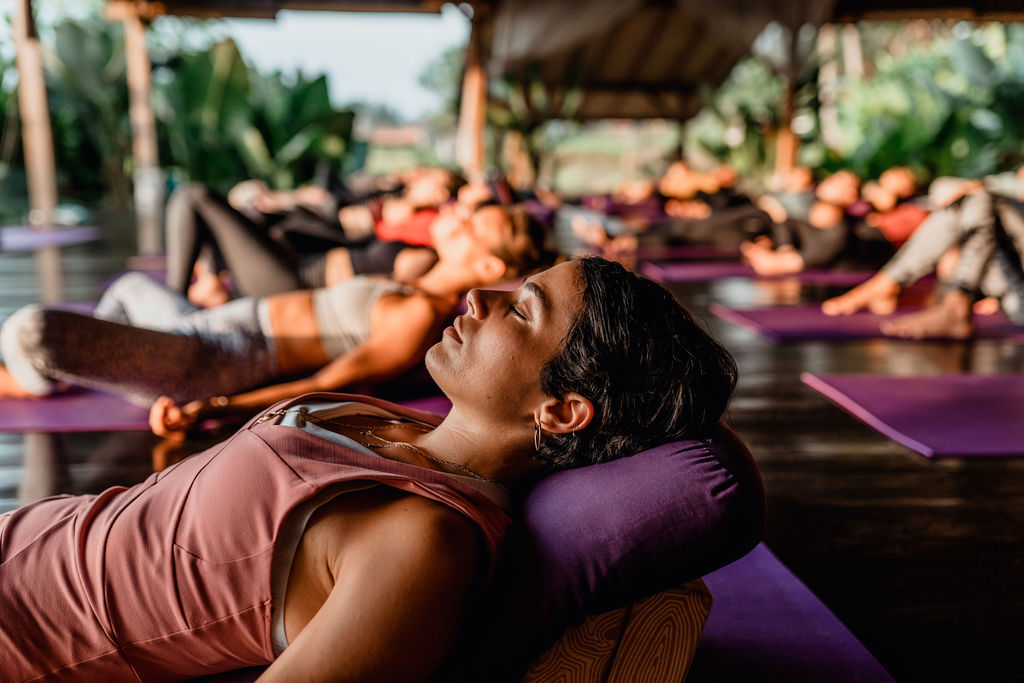 This training is suitable for those who are passionate about yoga and want to add to their pre-existing skills as yoga teachers or simply want to immerse themselves in a deeply healing and restorative journey of self awareness and realization.
• Learn how to truly relax body & mind, in order to tap into the healing well of Yin and reap life changing rewards.
• What is Yin and Yang and how one compliments the other in the quest for balance.
• Practice mindfulness and self-awareness through the practice of Yin.
• Comprehensive understanding of all the Yin poses, the alignment and how to sequence them to create your lessons
• A journey through the history and basic philosophy of Yin yoga
• The physiological effects of Yin on body & mind, respecting our individuality and uniqueness.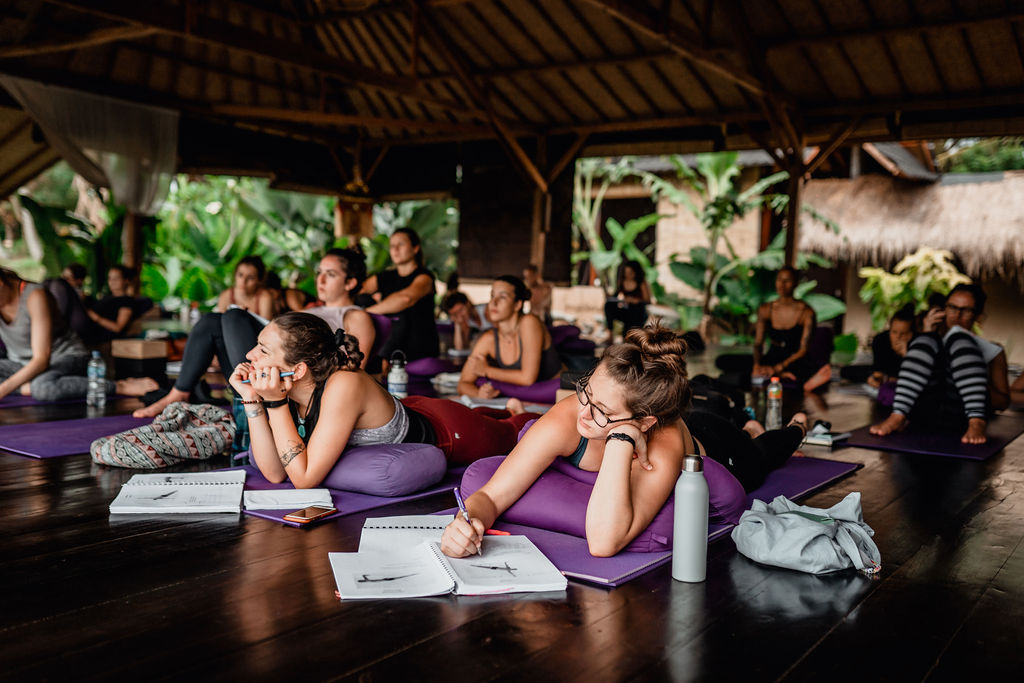 • Daily morning pranayama, breathing techniques and meditation.
• Daily Yin Yoga practice focused on different elements.
• Daily analysis of all the Yin Yoga poses, the alignment, modifications and how to create your own sequences.
• Specialised workshops in a variety of different subjects including Philosophy & Anatomy of Yin Yoga.
•  Experiencing different types of Yoga lessons, including Vinyasa, Hatha and Yoga Nidra.
 

YogaUnion's 50h Yin Yoga Teacher Training is registered with Yoga Alliance.

Students who will be certified from our school will be eligible to accredit their Continuing Education Hours with Yoga Alliance.

Upon graduating from one of our courses and becoming a member of our family, you are entitled to a 15% student discount for all our online courses.
For further information, please do not hesitate to contact us via this platform or send us an email at [email protected]
ARE YOU READY TO ESCAPE FROM ALL THE STRESS AND WORRIES AND FOCUS ON YOURSELF?
Book your spot now by completing the form below and our team will reply shortly with your payment link and booking details!