200hr YOGA TEACHER TRAINING



Leave behind your previous life, open your mind to new possibilities
YogaUnion is travelling to the sacred place where yoga originated!

Prepare to embark on a journey of self-growth and self-development through yoga, in the holy city of Rishikesh,  the ancient capital of Yoga and meditation.  Set against the backdrop of Himalayas and with the pristine Ganga river flowing through it, will make for an unforgettable, life-changing experience. Join us..
 All inclusive packages – from €1490
22 nights stay/ 6 days per week training/3 meals per day
Course, materials, lessons and exams in English language
YogaAlliance certification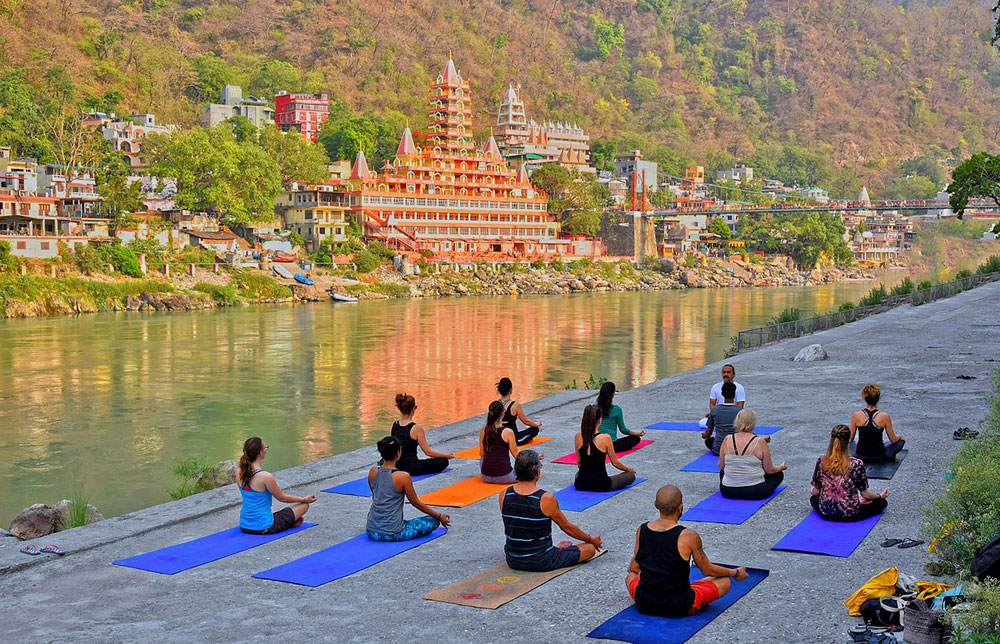 Based on thousands of hours of experience from all over the world, Yoga Union has carefully created and shaped the course to deliver the most educational, life-changing experience. The training is designed to challenge and develop individuals at all levels.
Our 200hr course specialises in Vinyasa Ashtanga Yoga, with a strong focus on the breath and how to combine it with movement.
– Building your confidence, skills and profound knowledge
– Comprehensive understanding of Vinyasa & Ashtanga practice
– Asana analysis & adjustment theory
– Teaching Methodology and lesson structuring
– Functional anatomy & movement biomechanics and application to yoga practice
– Insights into basic Yogic philosophy & ethics, Ayurveda, healing & rejuvenation in relation to yoga practice
– The business aspect of yoga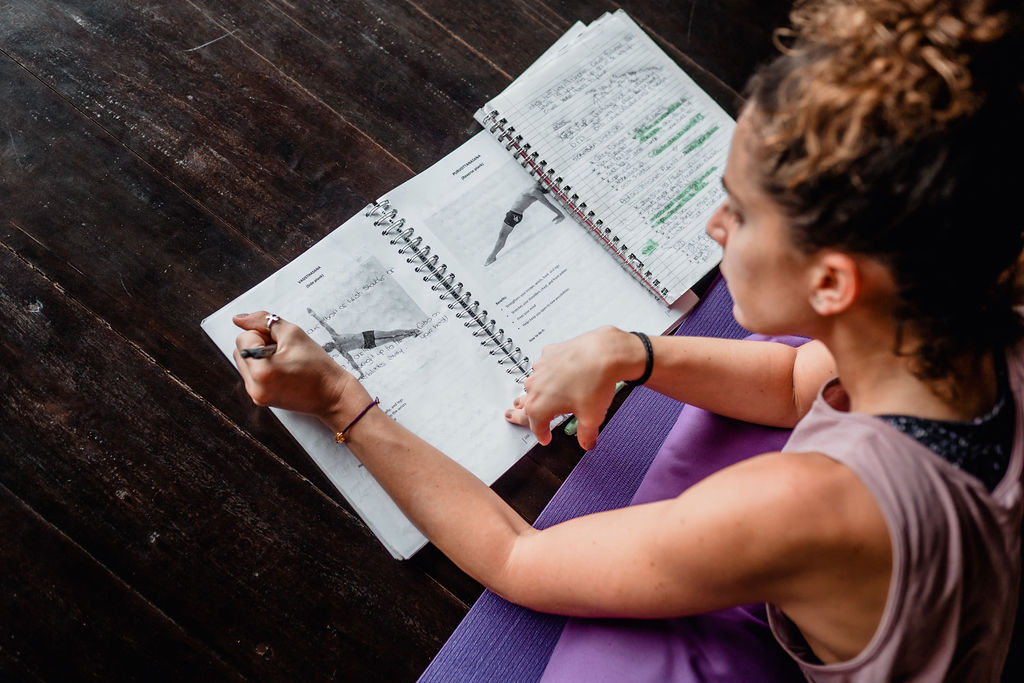 Daily, mornings will begin with an hour of pranayama, meditation and mantra chanting, followed by a Vinyasa flow class.
Early afternoons will be spent learning asana alignment, adjustments & teaching methodology. You will dive into the theoretical part, studying Yoga Philosophy or Anatomy (alternating days).
The afternoon lessons will be focused on restorative styles of yoga such as Yin, Hatha, Nidra and specialized workshops.
You will have 1 day off per week, usually Sundays where you get to relax, study and enjoy the surroundings.
Rishikesh is a small city in Northern India, scenically located where the famous Ganges river flows down from the majestic mountains of Himalayas. The ancient city is considered holy by the Hindu population and the capital of Yoga and meditation. The vibrant and colorful city awaits yoga enthusiasts and cosmic travellers to explore its mystery get lost in the magic..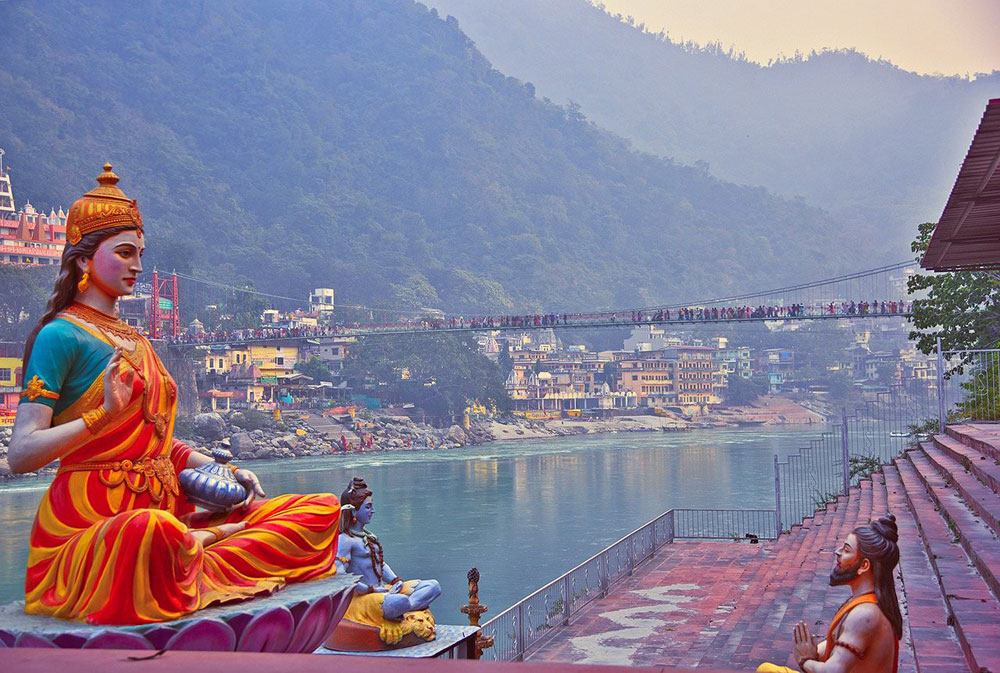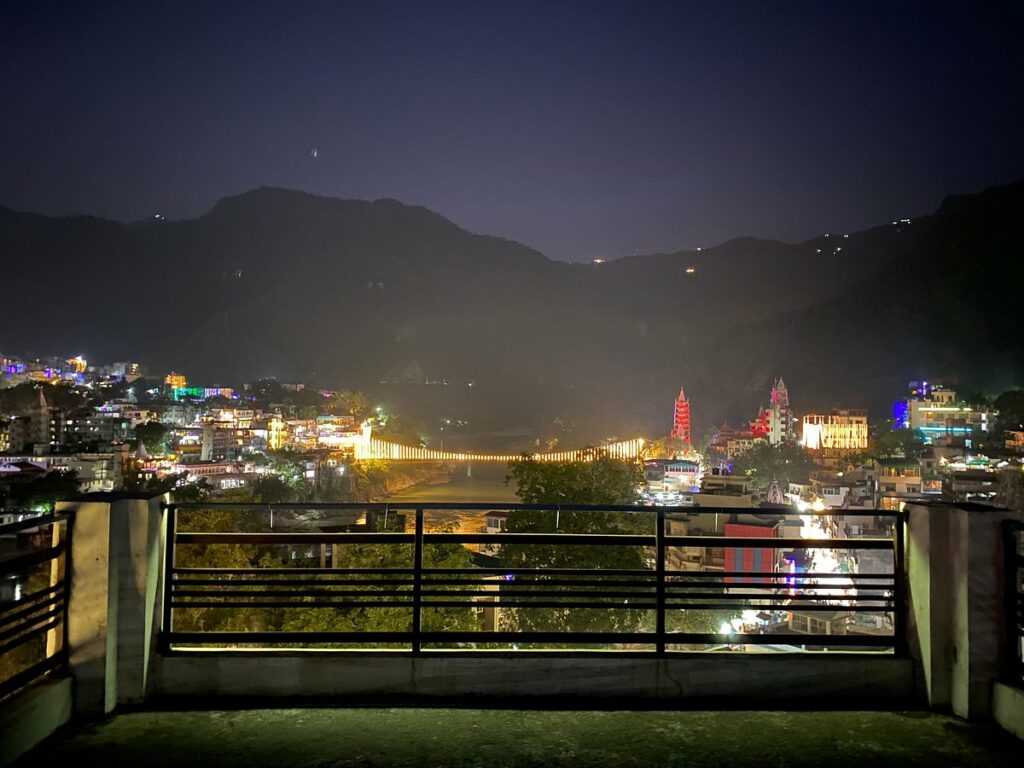 You will be staying in Manikut hotel, surrounded by the lush highlands and overlooking the Ganges river and the Himalayan alpines.
The neighborhood offers the convenience of urban lifestyle with its graphic little restaurants, cafes and shops all the while being surrounded by nature, ancient temples and mysterious ashrams.
This course includes daily vegetarian breakfast, lite lunch (salad and one plate) and dinner buffets, from Mondays to Saturdays. 
YogaUnion has partnered with Manikut hotel who holds an excellent team of Health food chefs, offering us the most tasteful, traditional Indian recipes using local, organic produce.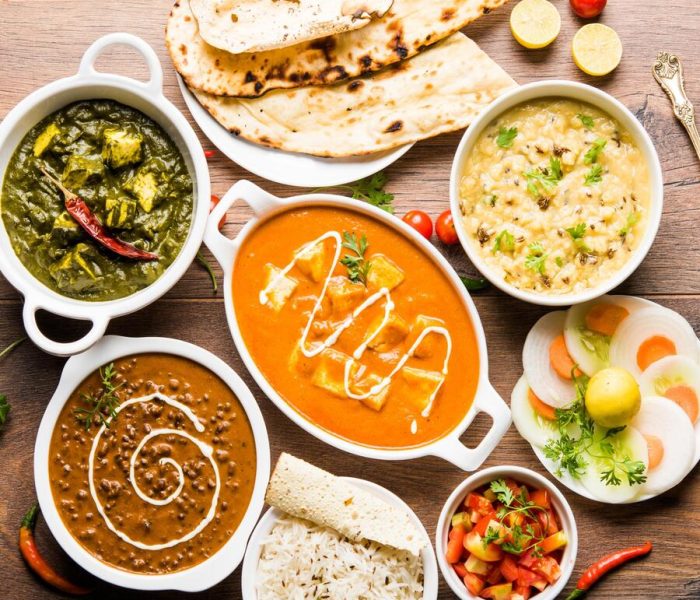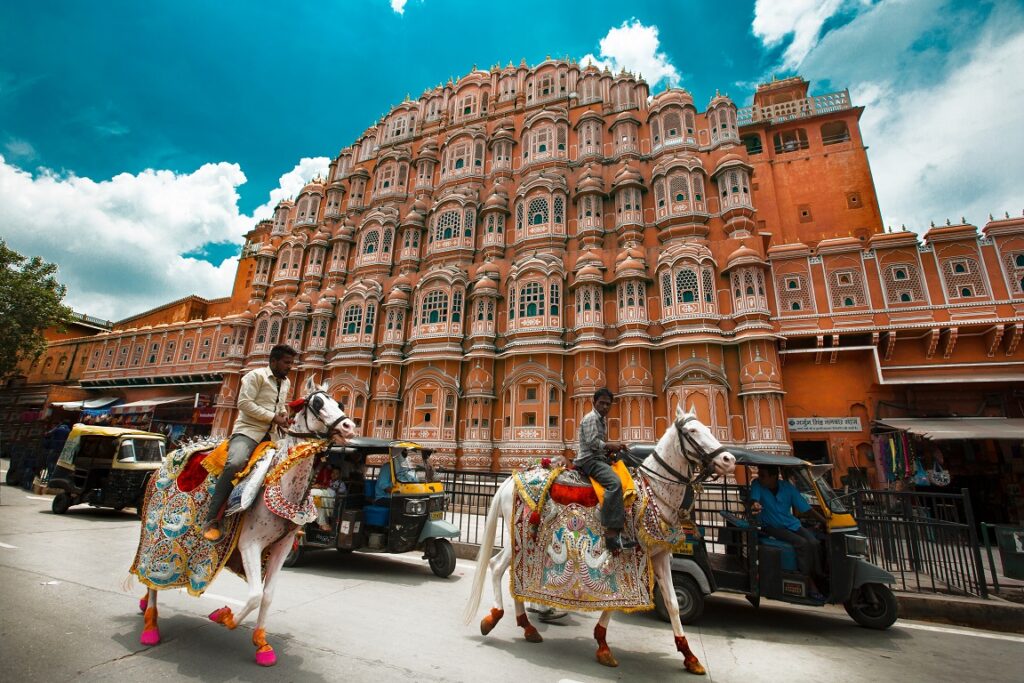 EXTRA-CURRICULAR ACTIVITIES
From scenic hikes to historic sites exploration, Rishikesh
offers plenty activities in gorgeous natural settings.
Fill your free time by scheduling activities with us such as:
– Triveni Ghat
– Neer Waterfall
– Patna Waterfall
– The Beatles Ashram
– Lakshman Jhula Bridge
– Kunjapuri Devi Temple
– Parmarth Niketan (Ganga Arti)
– Rafting (Holy Ganga River)
ARE YOU READY TO ESCAPE THE STRESS OF LIFE IN THE CITY AND GET LOST IN THE MAGIC OF INDIAN TRADITION?
JOIN US IN MYSTICAL RISHIKESH!
Book your spot now by completing the form below and our team will reply shortly with your payment link and booking details!
As part of your final examination, you will be required to deliver a 30 minutes Vinyasa flow class to your fellow yogis.
Written examination the course will end with a 3 hour written examination focused on Asana analysis, philosophy & anatomy.
Successful graduates of the course receive an internationally recognized certification by the Yoga Alliance for the 200 hours standard for Registered Yoga Schools (RYS).