Join us on this journey to shift your perspective and challenge yourself on every level with the sole focus on your mental, spiritual and physical development.
We will sweat together, we will laugh and we will cry. We will grow together. We are a family.
dear yogi
Dear yogi, welcome to our family. Welcome to our little heaven. Welcome to our dream, YogaUnion. We will be honest with you. We will not boast about our thousands of students or about our expert teachers. We will not focus on advertising. We do what we love. And we are very good at what we do. We do yoga.
Our mission
YogaUnion challenges the status quo. What we do transcends practice. We learn, re-learn, We break and grow. Every day, on our mats - we sweat, laugh, cry, together. We are present and aware. We support each other. We embrace the challenge; we welcome uncertainty and seek change. We do all, together. Build unbreakable bonds. We enter an ever-growing community. We become a family, a union. A YogaUnion.
Who we are
YogaUnion has been delivering Yoga Teacher Training Courses (YTTC's), based on Ashtanga Vinyasa Flow, an internationally accredited program with Yoga Alliance, for over a decade now. Enchanted by Bali and its energy since the first training they held here, the original founders, Ourania and Spyros decided to call this magical land their new home. Now permanently situated in Ubud, the cultural and yogic capital of Bali. YogaUnion is currently running 200hr Vinyasa TTC, a unique and authentic course open to those who want to become yoga teachers, or simply deepen their practice.
Why us
We don't make empty promises - we truly believe we deliver something very special here and know that our course changes lives. It's a once-in-a-lifetime experience and we can guarantee that if you take a leap to commit, you will never look back. It will be intense and challenging but know that you will come out on the other side stronger - mentally and physically. We're delivering life-changing transformations. We really hope that you will join us here soon.
BALI 200h Vinyasa Yoga TTC
Our signature 200h Vinyasa Yoga Teacher training course in the island of the Gods, Bali. Let us welcome you to our home, deep in the breathtaking ricefields of Ubud, surrounded by coconut trees and frogs. This is where the magic happens..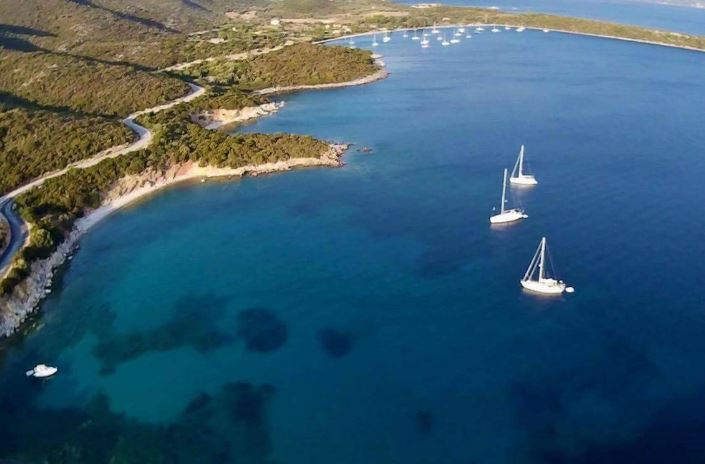 GREECE 200h Vinyasa Yoga TTC
Our signature 200h Vinyasa Yoga Teacher training course with a view of the majestic Ionian sea. Join us in the serene and peaceful sea side Greek village and experience the beauty of simplicity. One dominated by the blue of the sea and sky and the smell of the countryside.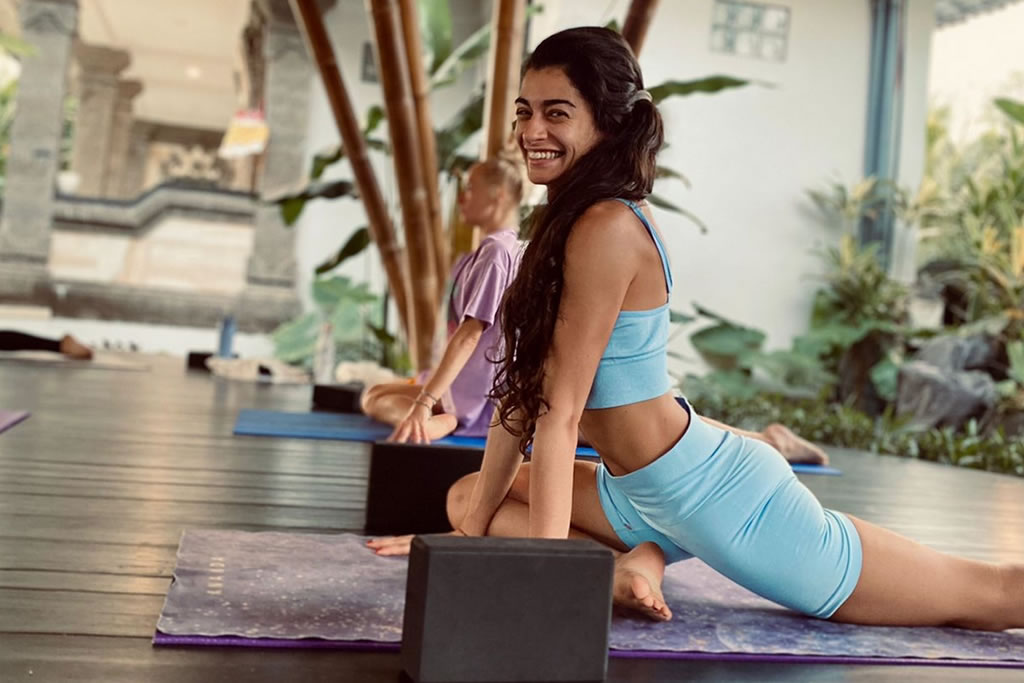 ONLINE SELF -PACED 200h Vinyasa Yoga TTC
Our signature 200h Vinyasa Yoga Teacher training course now online! All our knowledge and experience compressed in a series of pre-recorded lessons to go through at your own pace and at the convenience of your home, complimented with weekly live classes by our teachers.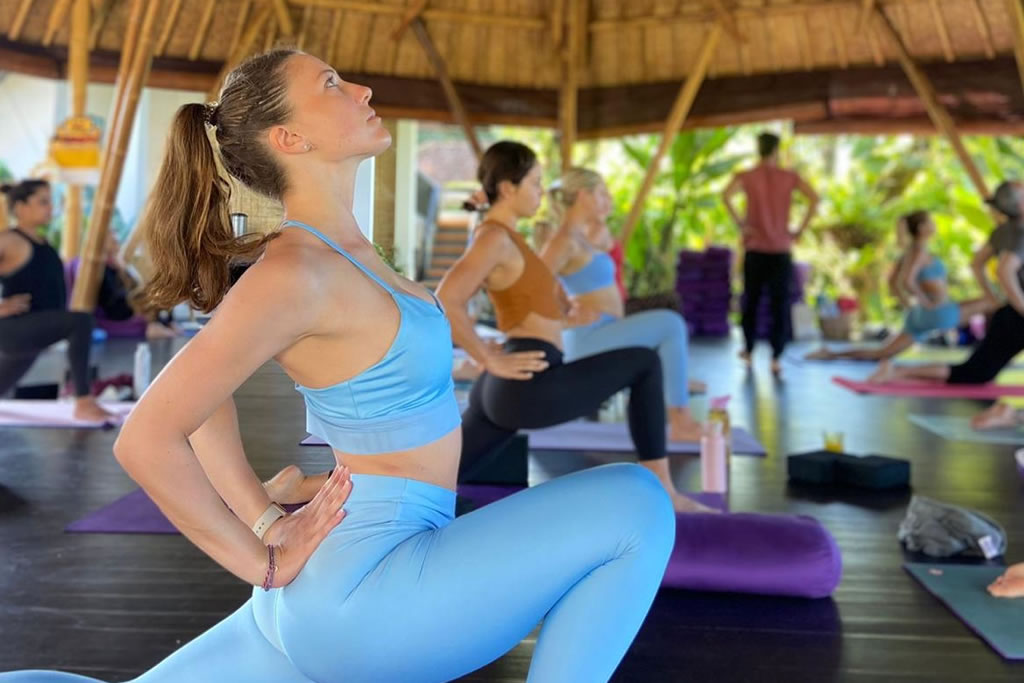 BALI 300hr Ashtanga Vinyasa Teacher Training
Our days will start with Pranayama, meditation and chanting, balancing us and setting the stage for the rest of the day. You will be introduced to new, more advanced breathing techniques and practice different kinds of meditation methods and mantra chanting.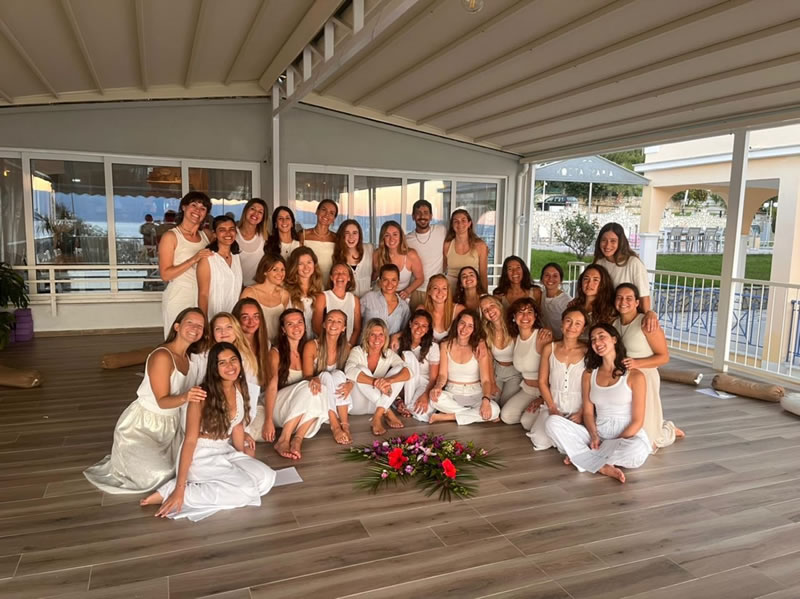 GREECE-PALAIROS 300hr Yoga Teacher Training
Following from our 200hr course, this training will naturally be practice focused as well. We will analyze all the poses of Ashtanga Primary Series, as well as more and new Vinyasa and Hatha Yoga postures.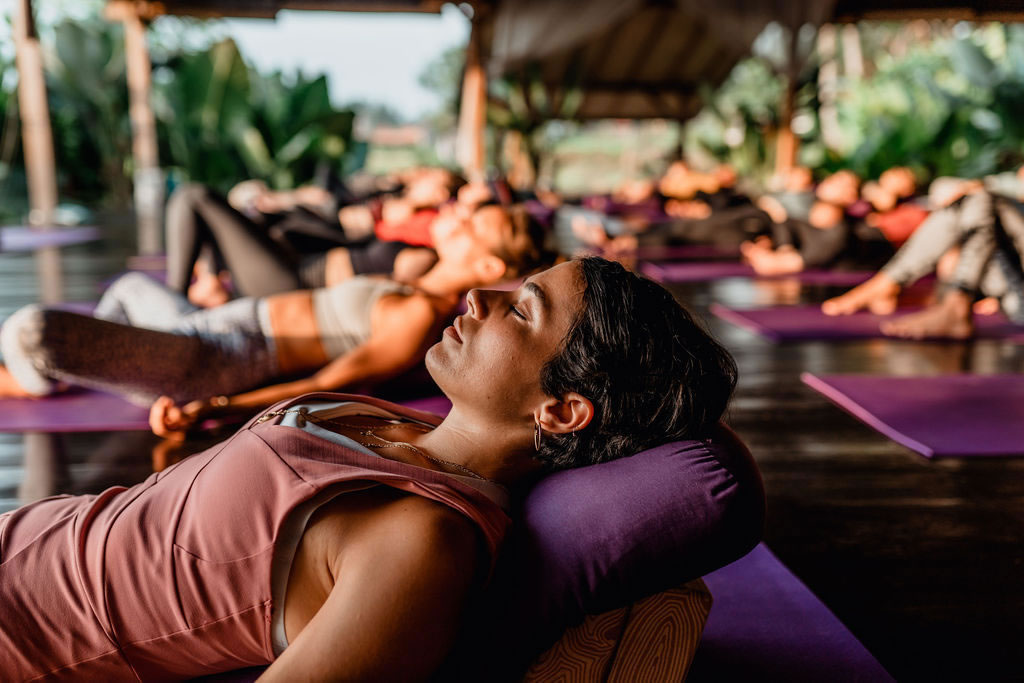 BALI 50hr Yin Yoga Teacher Training
This training is suitable for those who are passionate about yoga and want to add to their pre-existing skills as yoga teachers or simply want to immerse themselves in a deeply healing and restorative journey of self awareness and realization.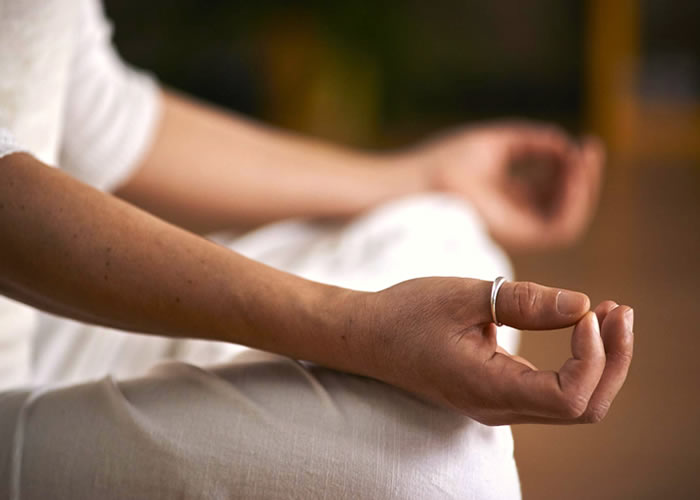 BALI 50h SELF-ENQUIRY & MEDITATION TEACHER TRAINING
Deepen your knowledge of meditation while acquiring the necessary skills to become a highly qualified and confident meditation instructor, within the warm embrace of beautiful Bali!.
Emphasis is on increasing awareness while nurturing a profound connection to self, others and the natural world.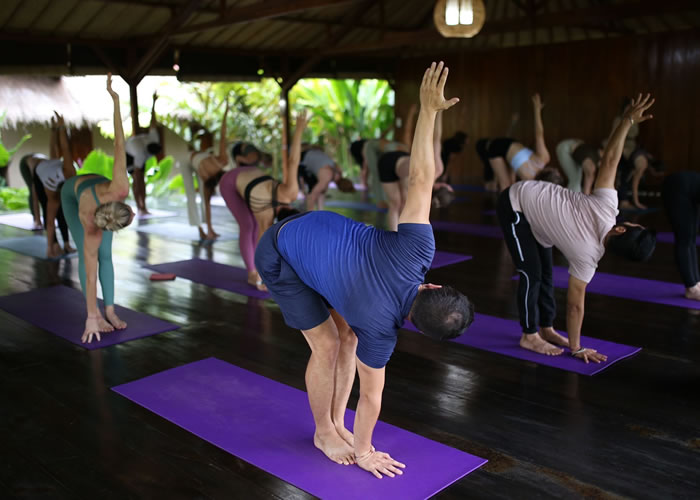 BALI – 200h TRADITIONAL HATHA TEACHER TRAINING COURSE
Connect to your spiritual self – the blissful nature of your true being. Join us for our 200hr Traditional Hatha Yoga TTC at our beautiful new retreat center « Down the Rabbit Hole » surrounded by a large, lush tropical garden in the very heart of Ubud.
Hatha Yoga teaches one of the most valuable aspects of yoga—the spiritual path as a transformative process!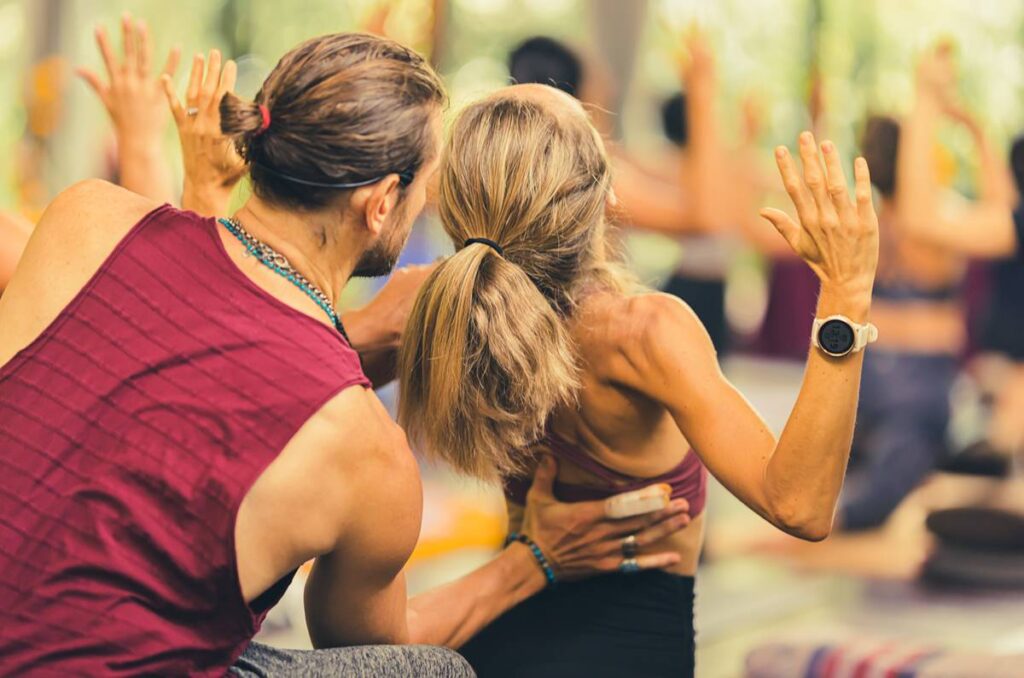 50HR HANDS-ON ADJUSTMENTS AND ACCELERATED SKILLS TRAINING
We'll help you master skills to enhance your ability to share yoga, plus the self-confidence and ability to deliver an experience that is repeatable. This transformational experience will teach you new ways of being and discover tools to fast-track your personal growth.
Beginner and Intermediate
All inclusive packages – from €2000
Course, materials, lessons and exams in English language
 Training 6 days per week (Sundays are a day off)
3 Vegetarian/vegan meals per day (except days off)
Maximum participants in a class: 35
YogaAlliance certification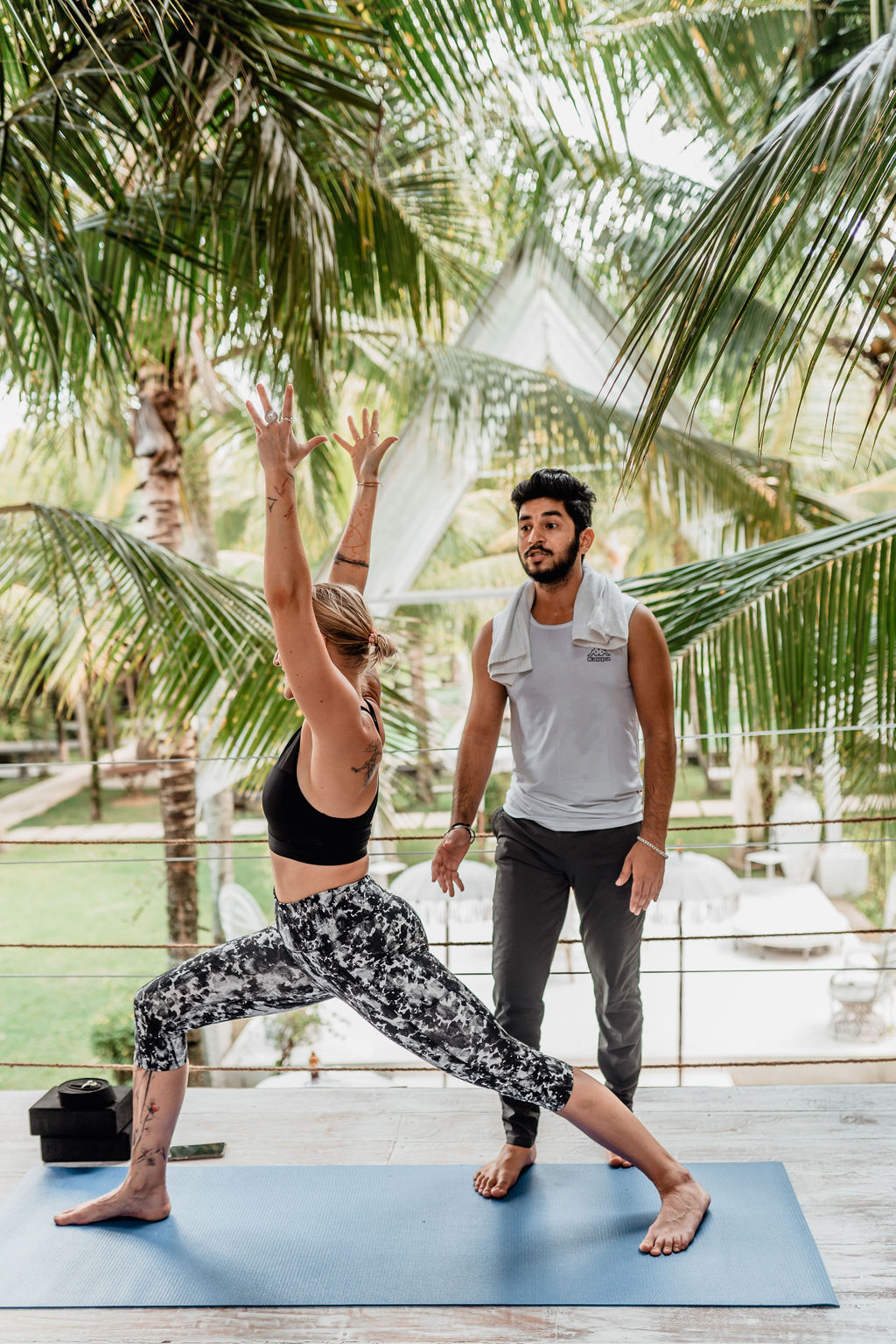 FOLLOW US IN GREECE FOR YOUR 200HR
7th Apr – 29th Apr 2024
5th May – 27th May 2024
2nd Jun – 24th Jun 2024
30th Jun – 22nd Jul 2024
25th Aug – 16th Sep 2024
22nd Sep – 14th Oct 2024
20th Oct – 11th Nov 2024

Special Offer BALI TTC Combos
Choose 2 courses and receive a 10% discount off the whole cost!
Matching dates
Yin 50h TTC (3 Apr – 9 Apr)
Vinyasa 200h TTC (12 March – 3 April)
Special Offer!
Book 2 Courses and get 10% Discount
FOLLOW US IN BALI FOR YOUR 200HR
19th Nov- 11th Dec 2023
17 Dec-8 Jan 2024
14 Jan – 5 Feb 2024
11 Feb – 4 Mar 2024
10 Mar – 1 Apr 2024
7th Apr – 29th Apr 2024
5th May –27th May 2024
2nd Jun – 24th Jun 2024
30th Jun – 22nd Jul 2024
28th Jul – 19th Aug 2024
Yoga Alliance
YogaUnion's 200hr Vinyasa Teacher training course is registered with Yoga Alliance. Students who will be certified from our school will be eligible to register with Yoga Alliance as a RYT 200 Registered Yoga Teacher.
"My experience with Yoga Union has been amazing. The course itself was very informative, and every single one of our teachers did their best to teach us everything they can in the time we spent there. The daily Vinyasa practices have been life-changing, I felt far stronger at the end. All in all the experience has been incredible and I couldn't have asked for a better course."
"This journey was the best decision I could have made for myself! I learned so many things physically and mentally! The teachers are all beautiful people. You can feel that they really put their heart into their work which is so inspiring to see. I'm so proud to be part of this beautiful family now!"
"The team at YogaUnion is wonderful; they are so knowledgeable and make sure all the information is presented in a way that is easy to understand and remember. This YTT has been the best gift I have ever given myself. I'm coming away from this training feeling very confident in my abilities as a yoga teacher and also just as a better and more grounded human being in all aspects!"
LIFE AT THE SHALA - GREECE
Yoga Union has been running some of the most popular yoga teacher training courses in Bali for over 10 years now. Their 23 day 200 hour self development YTT course not only offers personal growth but also prepares you to become a yoga teacher specialised in Vinyasa Flow. This comprehensive course is run by a highly experienced and passionate international team. Whilst specialising in Vinyasa Flow, Hatha, Yin and Ashtanga Yoga are also taught. You'll also gain a comprehensive knowledge in meditation and breathing techniques, yoga philosophy and yogic lifestyle, anatomy & physiology and the application to yoga practice, detailed alignment and adjustment theory of 80 different yoga postures and indepth teaching methodology, techniques, and Vinyasa sequence structure. You'll start teaching your peers from day 1 so you'll get plenty of teaching practice and feedback. The course is held in a beautiful, open-air yoga shala in a serene location on the outskirts of Ubud which overlooks the luscious, green rice paddies and jungle and includes 3 healthy, vegetarian meals each day as well as a comprehensive manual and textbooks.
Take a journey to the magical town of Ubud for a 23-day, 200-hour yoga teacher training retreat, certified by Yoga Alliance YogaUnion will prepare you to become a yoga teacher specialized in the Vinyasa Flow style and give you the confidence to teach classes with mixed-ability students. Highlights of the retreat include daily yoga and meditation practice, teaching methodology practice, and daily vegetarian meals. You will stay in a private or shared room in a hotel or resort, depending on which retreat you choose. Rates include accommodation, courses, 200 guided teaching hours, and three vegetarian meals per day except Sundays.
Yoga Union Yoga school Bali are offering yoga teacher training that included Hatha, Vinyasa, Yin, and Ashtanga styles of yoga. This is a great course if you want a more general yoga teacher training that will allow you to teach a variety of different styles. The yoga training takes place in Ubud over 22 days (200 hours) and includes daily asana practice, spiritual teachings, and vegetarian meals.
"The best part of the training was the instructors"
Definitely the instructors. They were all with a high level of knowledge and at the same time with a good attitude, always asking us about questions and making sure we get all the information. I also would like to thank u Marina & Anna Viktoria, you guys gave some amazing classes, with kindness, love and enthusiasm. I will have you guys in my heart forever! Also my big thank u to Gourav & Laila, you guys are amazing and very high level teachers, And also Menik, my amazing anatomy teacher, so enthusiast, made us love facia and tendons, lol


Review by Renata B.
"Amazing experience!"
The people you meet at the YTT are amazing, everyone from the teachers to your "classmates", and the restaurant and accommodation staff. Our Vinyasa and alignment teacher was Gourav, he is very knowledgeable, funny and it was always a pleasure to attend his classes. You will learn a lot of things, eveyone will be open to help you and asnswer your questions. It really was one of the most heartwarming and beautiful experiences i've ever had, a lot of tears in aome of the classes (good tears) and i would highly recommend it! I would do it again tomorrow if i had the chance!


Review by Iulia F.
.
"Excellent Experience!!"
The hotel staff and everyone working there is so nice and friendly, communicative, and accommodating. Everyone at yoga union worked very hard to make the experience unique and beautiful, everything was taken care of and it was literally three weeks of no stress! The food was amazing, the instructors were the best.


Review by Charlie H.
"3 weeks in paradise"
The yoga teacher were incredible. Faye, Eleni, Alex and Ippo have so much knowledge and were always here for us. I was also so happy to have Angela, she does so much work and gave so much love and good vibes to all of us. The staff of Kosta Maria was sooo lovely, they carried about each of us so much. It's not easy to cook for so many people with so many different kinds of allergies and ways of eating. Always fresh and tasty things. Great job!


Review by Luna Z.
"Incredible Experience"
I am so grateful for this experience! The teachers were so passionate, knowledgeable, well-spoken and engaging. I learned a lot about yogic philosophy, history and anatomy on top of yogic alignment and teaching structure. The shala was beautiful and unlike many of the commenters here, I really loved the large class size. There were two classes that occurred simultaneously and we would eat meals together, so there was always new people to meet. The two group sizes were about 30 and 18. One thing to note, however, is that the Fire shala definitely had a more beautiful space than the Earth shala, so I would highly recommend requesting to be put in the Fire group. Everyone that worked at YogaUnion was a joy to get to know: the housekeepers, shala cleaners, and cooks were so thoughtful and generous and kind. The rice fields were a beautiful place to live and practice. And the food -- ah the food! I will miss it so much. A beautiful balance of Indonesian and global dishes. As a vegan, I couldn't be happier.


Review by Meghan H.