Ionan Sea View
YogaUnion Shala
Are you dreaming of hosting a yoga retreat in the enchanting village of Palairos, Greece?
Look no further than YogaUnion Shala, where you can indulge in a blissful retreat just steps away from the mesmerizing lonian Sea. Immerse yourself in the serene ambiance, feeling the gentle sea breeze and hearing the soothing sound of the waves as you deepen your yoga practice. Our idyllic location offers the perfect setting for a rejuvenating escape, allowing you to connect with nature and find true relaxation. Experience the magic of the lonian Sea view at
YogaUnion Shala, where tranquility and rejuvenation await you just a step away from the private beach.
Join us now!
April 29th – June 1st 2024
WE OFFER A VARIETY OF PACKAGES.
LET'S MAKE YOURS TOGETHER!
Basic Package
it includes:
Wooden floor YogaShala with a breathtaking view of the natural lonian sea
Equipment (mats – blocks – belts – projector screen – music system)
Meals & Accommodation (subject to pricing adjustment)
Min required per group is 8 pax & Max 25 pax.
Airport Transfer arrangements (upon request).
Arranging day trips to see the best of Palairos (upon request).
Free access to swimming pool
Access to a private beach by the venue!
This is the basic package, however, we can make changes to adjust it to your needs.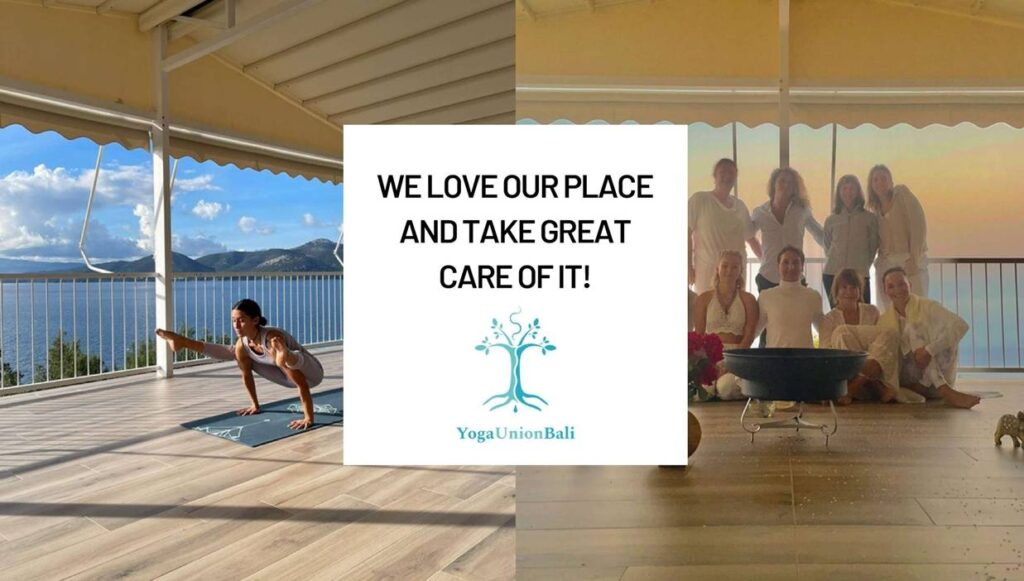 Terms & Conditions Deposit / Booking / Payment
Booking Confirmation: To confirm your booking, we kindly request a paid deposit of 30% of the total cost. It is advisable to make the booking at least one year in advance to secure availability.

 

Booking Requirements: The minimum group size is 8 people, and the maximum is 25 people. Full payment is required 7 days prior to the event.

 

Cancellation Policy: Please note that the deposit is non-refundable. In the event of cancellations, you have the option to reschedule your booking within one year.